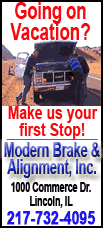 Today's highlight in history:
On Sept. 18, 1709 (New Style date), author, critic, lexicographer and wit Samuel Johnson was born in Lichfield, Staffordshire, England.
On this date:
In 1759, the French formally surrendered Quebec to the British.
In 1793, President George Washington laid the cornerstone of the U.S. Capitol.
In 1810, Chile made its initial declaration of independence from Spain.
In 1850, Congress passed the Fugitive Slave Act, which created a force of federal commissioners charged with returning escaped slaves to their owners.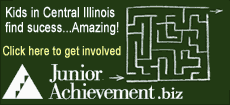 In 1927, the Columbia Phonograph Broadcasting System (later CBS) made its on-air debut with a basic network of 16 radio stations.
In 1947, the National Security Act, which created a National Military Establishment, went into effect.
In 1959, Soviet leader Nikita Khrushchev continued his visit to New York with visits to Wall Street, the Empire State Building and the grave of President Franklin D. Roosevelt; in a speech to the U.N. General Assembly, Khrushchev called on all countries to disarm.
In 1961, United Nations Secretary-General Dag Hammarskjold was killed in a plane crash in northern Rhodesia.
In 1970, rock star Jimi Hendrix died in London at age 27.
In 1975, newspaper heiress Patricia Hearst was captured by the FBI in San Francisco, 19 months after being kidnapped by the Symbionese Liberation Army.
Ten years ago: A multinational fleet sailed toward East Timor, the vanguard of a U.N.-approved force assigned to bring order to the bloodied Indonesian province. Sammy Sosa of the Chicago Cubs became the first player in major league baseball history to reach 60 homers twice. Heather Renee French of Kentucky was crowned Miss America at the pageant in Atlantic City, N.J.