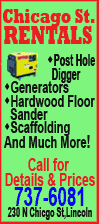 Tens of thousands joined the government-organized marches in downtown Tehran for the occasion, while baton-totting police and security troops, along with the pro-government Basij militia that helped crush mass street protests this summer against Ahmadinejad's re-election, fanned out along main squares and boulevards.
At one of the opposition rallies, a group of hard-liners came up and attacked reformist former president, Mohammad Khatami, pushing him to the ground, according to a reformist Web site. The report cited witnesses as saying the opposition activists rescued Khatami and quickly repelled the assailants.
Khatami has sided with the opposition in the post-election crisis that has gripped Iran since Ahmadinejad's June 12 re-election. Another reformist Webs site said Khatami's turban was disheveled and he was forced to leave the march.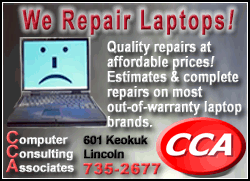 Witnesses said a group of hard-line demonstrators tried to attack opposition leader Mir Hosein Mousavi as he joined another of the opposition marches in downtown Tehran. The reports could not independently verified because Iranian authorities have banned foreign media from covering opposition rallies. There were no further details and reports said Mousavi quickly left the streets afterward.
Customarily on Quds Day, Tehran residents gather for pro-Palestinian rallies in various parts of the city, marching through the streets and later converging for the prayers ceremony. The ceremony was established in 1979 by the leader of the Islamic Revolution and founder of present-day Iran, Ayatollah Ruhollah Khomeini.
Since midmorning, opposition supporters poured out on the streets in green T-shirts and wearing green wristbands -- a color symbolizing the opposition movement -- and marched with fingers raised in the V-sign for victory, chanting "Death to the Dictator."
Others shouted for the government to resign, carried small photos of Mousavi, while some women marched with their children in tow.
There were also chants of: "Neither Gaza nor Lebanon, but our life is for Iran" -- a slogan defying the regime's support for Palestinian militants in Gaza and Lebanon's Hezbollah guerrilla.
Just hundreds of yards (meters) away on the main Keshavarz Boulevard, thousands of Ahmadinejad supporters marched carrying huge photographs of the president and also the country's Supreme Leader Ayatollah Ali Khamenei. Some in the government-sponsored rally chanted: "Death to those who oppose the Supreme Leader!"
At the climax of the occasion, Ahmadinejad addressed worshippers before Friday prayers at the Tehran University campus, reiterating his anti-Holocaust rhetoric that has drawn international condemnation since 2005, questioning whether the "Holocaust was a real event" and saying Israel was created on "false and mythical claims."
He also accused Israel of inciting foreign-based Iranian opposition groups to stage protest rallies against his re-election. Ahmadinejad claimed Zionists plan to stage protests during his visit next week to New York to attend the U.N. General Assembly.