A law enforcement official said police are looking into the possibility that Raymond Clark III's attitude led to a deadly workplace confrontation with 24-year-old Annie Le. She vanished Sept. 8, and her body was found in a utility compartment in a Yale medical school building five days later, on what was to be her wedding day.
Police charged Clark, 24, with murder on Thursday, arresting him at a motel a day after taking hair, fingernail and saliva samples to compare with evidence from the grisly crime scene.
Bond was set at $3 million for Clark, who kept his head down and said "Yes, your honor," when asked whether he understood his rights. He did not enter a plea.
The official, who spoke to The Associated Press on condition of anonymity because the investigation is ongoing and many details remain sealed, said Yale workers told police that Clark was a "control freak" even with scientists and doctoral students at the Ivy League school.
Investigators haven't decided if the theory will ultimately lead to a motive, but don't believe that they'll need to establish one when Clark goes to trial because they have an abundance of strong forensic evidence, the official said.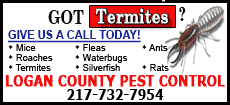 Authorities offered no details about the crime Thursday. They would not discuss a motive, largely because Clark will not talk to police, and would not disclose the DNA test results or how they connected Clark to the slaying.
Le's work involved experiments on mice that were part of research into enzymes that could have implications for treatment of cancer, diabetes and muscular dystrophy, while Clark's technician job involved cleaning floors and mouse cages.
At a news conference Thursday, New Haven Police Chief James Lewis called Le's death a case of workplace violence. He would not elaborate except to say reports that the two had a romantic relationship were untrue.
"It is important to note that this is not about urban crime, university crime, domestic crime but an issue of workplace violence, which is becoming a growing concern around the country," Lewis said, adding that he would not rule out additional charges.
The Rev. Dennis Smith, a Le family spokesman, said he was not authorized to comment on the arrest. Smith said he did not know whether Le had ever complained about Clark.
Clark appeared in court with two public defenders who were new to the case. A private-practice attorney who had represented him during the investigation did not attend the hearing and said Thursday he no longer represents Clark. The attorney declined to give a reason.
Public defender Joseph Lopez said he was still reviewing the case and declined to comment.
Two friends of Clark's since childhood, appearing on CNN's Larry King Live on Thursday night, said they were stunned by the murder allegations and could not reconcile them with the young man they've known for years.
"That's not the Raymond Clark I've talked to my whole entire life," Bobby Heslin said.
"I just can't picture him doing something like this," Maurice Perry said.