The American and Canadian died Thursday, the same day a car bomber killed six Italian troops in a brazen attack in the heavily guarded capital of Kabul. A NATO soldier also died Thursday of wounds from an earlier attack, adding to the toll in the deadliest year yet for the international forces in Afghanistan.
The resurgent Taliban has increased attacks sharply this year ahead of last month's presidential election and with the arrival of 21,000 more American troops. The Islamist extremists run a shadow government in the south and launch guerrilla attacks elsewhere.
U.S. military spokeswoman Capt. Elizabeth Mathias said the American died when his patrol struck a bomb planted in the road. She did not provide his name.
Canadian Brig. Gen. Jonathan Vance said Pvt. Jonathan Couturier, 23, was killed as he returned from a mission to root out Taliban weapons caches in the southern province of Kandahar.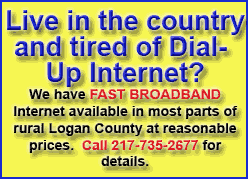 Bombs planted in and around roads are one of the main weapons used by the insurgents, now accounting for the majority of U.S. and NATO casualties.
After Thursday's car bomb in Kabul, Italian Premier Silvio Berlusconi said it would be best for international troops to leave Afghanistan soon. It was Italy's deadliest day yet in the conflict, but Afghans fared far worse in the explosion: 10 died and more than 50 were wounded.
The bomb left a crater about three feet (one meter) deep and nearly twice as wide. On Friday, Afghan men in traditional tunics peered into the blackened pit in the road -- a major thoroughfare connecting the airport to the capital -- and mourned the deaths of neighbors and relatives.