North Korea has insisted on one-on-one talks with the United States over its nuclear programs since April, when it pulled out of six-nation negotiations involving the two Koreas, the U.S., China, Russia and Japan.
Washington, which has consistently called for North Korea to resume those negotiations, is nevertheless studying whether to engage in direct talks, perhaps as a means to get it to return to the multilateral negotiating table.
China, North Korea's principal ally, has hosted the disarmament talks since 2003.
"North Korea would like to solve relevant issues through bilateral and multilateral talks," China's official Xinhua News Agency quoted Kim as telling a special envoy sent by Chinese President Hu Jintao.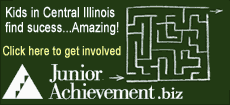 Kim also told the envoy, Dai Bingguo, that North Korea "is committed to safeguarding peace and stability on the Korean peninsula," the news agency reported from the North Korean capital, Pyongyang.
North Korea has said it cannot give up its nuclear arsenal as long as the United States continues with what it says is a "hostile policy" and plans for a nuclear attack. Washington denies it has any hostile intentions.
In a letter Dai handed to Kim, Hu reiterated Beijing's stance that the Korean peninsula should be denuclearized and said China is ready to spare no efforts to work with North Korea to realize that goal, Xinhua said.
South Korean Foreign Ministry spokesman Moon Tae-young declined to comment on Kim's reported remarks.
Dai and top Chinese nuclear envoy Wu Dawei returned to Beijing later Friday, North Korea's official Korean Central News Agency said.
Friday's meeting came as the United States studies a recent proposal by North Korea for direct talks with Washington on its nuclear weapons programs.
The U.S. said such talks could be worthwhile to get North Korea back into the six-nation disarmament negotiations.
State Department spokesman Philip Crowley said Thursday the U.S. will "make some judgments in the very near future" on the bilateral talks offer after consultations with other countries.