The old idea was that Iran was focused on building long-range ballistic missiles capable of hitting Europe and the U.S., although it so far has none in its arsenal. So the defense plan inherited by President Barack Obama was based on interceptors and radar primed to shoot down a long-range missile.
The new view is that Iran has made slower progress on long-range missiles than previously estimated and is going faster on missiles of shorter range -- the types that mainly threaten Europe and parts of Asia.
So Obama has torn up the old defense plan and replaced it with one the Pentagon says will be more effective.
It's a gamble, but so was the Bush approach.
Pentagon chief Robert Gates offered sound technical reasons Thursday for Obama's decision to scrap his predecessor's approach, which was unfolding slowly and causing diplomatic headaches for Washington.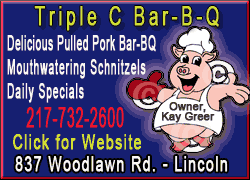 If the assertions laid out by Gates prove correct -- if, in particular, Iran is not developing a long-range missile as quickly as previously assumed -- then the revised missile defense system in Europe makes military sense. Gates says it could be adapted later to meet a long-range missile threat if that emerges.
Gates' explanation did little to shield the administration from a barrage of political strikes by Republicans who portrayed Obama's shift as a weak-kneed capitulation to Russia and an abandonment of U.S. allies.
Before Gates had even finished his news conference, House Republican leader John Boehner of Ohio issued a statement accusing Obama of a "willful determination to continue ignoring the threat posed by some of the most dangerous regimes in the world." He said Obama had sold out the allies and empowered Iran.
Rep. Ileana Ros-Lehtinen, R-Fla., called the decision misguided and dangerous. She likened it to appeasement.
Those reactions, and other similar expressions of disappointment by missile defense advocates, say much about the ideological divide between supporters and skeptics of the missile defense push that began in earnest with former President Ronald Reagan's famous "Star Wars" speech in March 1983.
The Clinton administration quickly deep-sixed the Reagan program, but a scaled-down version was revived by President George W. Bush, leading to a decision in 2007 to go ahead with the system in Europe.
Bush also gave the go-ahead in 2004 for a U.S.-based system to defend against a long-range missile threat from North Korea.
As it happened, Gates was in charge at the Pentagon when Bush made the 2007 decision. Gates backed Bush's move in 2007, but now the holdover defense secretary is singing a different tune, telling reporters Thursday that two big changes since 2007 led him to conclude that the Bush approach is outdated.