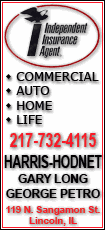 One day, he'd like to add a no-hitter to his accomplishments. He flirted with one against Washington before settling for another outstanding September outing.
Hamels took a perfect game into the sixth inning, masterfully using his changeup while matching a season high with 10 strikeouts and leading the Philadelphia Phillies to a 4-2 win over the Nationals on Thursday night.
"I think any time September rolls around, I'm been fortunate enough to be here when we've had to win," Hamels said. "We've been in the race."
The one in the NL East is almost over. Philadelphia has an eight-game lead over Atlanta and Hamels' performance has been a huge reason why. He's 3-1 with a 1.43 ERA over his last five starts.
Hamels (10-9), the MVP of last season's NL championship series and World Series, allowed one run and five hits in eight strong innings. He even chipped in with an opposite-field RBI single to help the Phillies win their fifth straight game.
"It's the excitement," he said. "For some reason I'm just able to bear down a little bit more and execute and put in situations where we're able to win."
Hamels was as sharp as he's been all season and continued a sensational string of quality starts from Philadelphia's rotation. When the Nationals scored off Hamels in the seventh to make it 3-1, it ended a streak of 29 straight scoreless innings from the starters.
"This is the best starting pitching we've had since I've been here," Phillies manager Charlie Manuel said.
Hamels, who has openly talked about wanting to pitch a no-hitter, retired the first 15 batters before Morse led off the sixth inning with a clean single to left. He quickly regrouped against the last-place Nats, striking out Bard, Jorge Padilla and Justin Maxwell to end the inning.
Hamels got some help in the fourth when third baseman Pedro Feliz made a leaping catch to rob Ryan Zimmerman, sending a spark through the crowd and ending the inning.
Zimmerman had a nice grab of his own when he made a tumbling catch over the tarp and banged his head on the railing to retire Chase Utley in the sixth.
Brad Lidge gave up a run in the ninth before finishing for his 30th save in 40 chances. The Phillies (85-60) moved 25 games over .500 for the first time since they finished the 1993 season 97-65.
"We do firmly believe that we have the best team," Hamels said.
The Phillies scored twice in the sixth to give Hamels a cushion. Ryan Howard scored on a bases-loaded walk to Carlos Ruiz and Hamels added his run-scoring single.
Braves 7, Mets 3
Brian McCann hit a tiebreaking three-run homer in the fifth inning and host Atlanta picked up its seventh consecutive win.
The Braves moved 10 games over .500 for the first time since May 16, 2007. Atlanta (78-68) is 4 1/2 games behind NL wild card-leading Colorado.
New York (63-84) has lost five straight and nine of 10 to fall 21 games under .500 for the first time since Oct. 2, 2004, when it was 70-91.
Jair Jurrjens (12-10) worked seven solid innings for Atlanta, allowing two runs, one earned, and six hits, while lowering his ERA to 2.75. McCann finished with four RBIs.
Nelson Figueroa (2-6) gave up six runs and nine hits in five innings for New York.