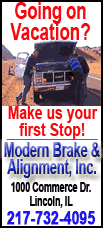 "I do think some good will come out of this trial," Assistant Commonwealth's Attorney Leland Hulbert said Thursday after Former Pleasure Ridge Park High School coach David Jason Stinson was found not guilty in the death of 15-year-old Max Gilpin.
Attorneys said the case was the first time a football coach was charged in the death of a player. It was closely watched by those involved in youth athletics and has already resulted in changes to Kentucky law and other efforts to make practices safer for athletes.
Stinson, 37, was charged after Gilpin collapsed at an August 2008 practice as the team ran a series of sprints known as "gassers." He died three days later at a Louisville hospital of heat stroke, sepsis and multiple organ failure. His temperature reached at least 107 degrees.
The jury deliberated for about 90 minutes, and Stinson hugged defense attorney Brian Butler after the verdict was read.
"That's why they came back quickly, because he was innocent," said Butler, who characterized the prosecution on charges of reckless homicide and wanton endangerment as a "witch hunt." Stinson left without speaking to reporters.
During the trial, players said Stinson ordered the gassers as punishment for the lack of effort they showed at practice on a day where the temperature and heat index were both 94 degrees.
Prosecutors relied on a series of Gilpin's teammates who testified that several teens became ill during the gassers, vomiting or bowing out with ailments.
Several experts testified that Gilpin suffered from exertional heat stroke, which led to his death. One witness, University of Connecticut associate professor Douglas Casa, testified Gilpin could have been saved if he'd been immersed in ice water almost immediately after collapsing.
Stinson's defense relied on players who testified that they only ran a few more wind sprints than normal that day. Three of Gilpin's classmates, along with his stepmother, testified that Gilpin complained of not feeling well throughout the day he collapsed.
Defense medical experts told jurors that it appeared a combination of heat, the use of the dietary supplement creatine and attention deficit disorder drug Adderall, and being ill were the main factors that contributed to Gilpin's death, which they called an accident.
The medical experts also said little could have been done to save Gilpin because his temperature was so high for so long before he made it to the hospital and began cooling down.
Gilpin's mother, Michele Crockett, said the trial told the story of what led up to her son's death and was "an uphill battle" for prosecutors. But because the public heard the details of what happened, the trial was worth it, she said.
"We feel fortunate that it was even brought to the jury," Crockett said. "We can live with it. We can live with that."
"We know Max didn't die in vain," said Gilpin's father, Jeff Gilpin.
Changes to Kentucky law came in the months before the trial: Kentucky lawmakers this year passed legislation that led to a four-hour online course for coaches on emergency planning and recognition; temperature-related illnesses; head, neck and facial injuries; and first aid.
Jefferson County Public Schools also now require all athletes and at least one parent to watch a 40-minute video that touches on everything from dietary supplements to bacterial infections. Local high school coaches must attend a seminar on using positive reinforcement when dealing with students.