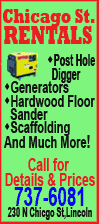 "Their deportment as we left the field, going through the Angels dugout, left a lot to be desired," plate umpire Rick Reed told the Boston Herald. "We filed a report after the game and I would think there will be a coach or two over there that would be regretting his actions today."
Angels manager Mike Scioscia called the accusations "absolutely wrong."
"There was nothing done in a threatening nature," he said after Los Angeles' 4-3 victory on Thursday night. "It was more along the lines of 'You've got to be kidding me.' ... It wasn't even directed at them -- it was more venting in the clubhouse."
Attempts by The Associated Press to reach the umpires for comment before and after Thursday night's game were unsuccessful. A Fenway Park security guard who knocked on the door of their changing room before the game said they were unavailable because they were on a conference call with the commissioner's office; after the game, a reporter's request for an interview was similarly declined.
The Los Angeles Times reported that Major League Baseball was looking into it. Mike Port, baseball's vice president for umpires, did not return a call seeking comment.
"The World Umpires Association conducts itself in a professional manner and we expect everyone in and around major league baseball to do the same," union spokesman Lamell McMorris said. "We recognize that in the heat of competition folks get heated up and make mistakes. However, in this instance, we certainly look to Major League Baseball to address this matter in a manner that makes everything right."
The Angels were visibly angry in the ninth inning of Wednesday night's 9-8 loss when two calls went against them in what turned out to be a winning rally by the Red Sox.
With two outs, the bases loaded and the Angels leading 8-7, pinch-hitter Nick Green quickly fell behind 0-2 to closer Brian Fuentes and offered at the third pitch. But first base umpire Jeff Kellogg ruled he did not go around, and Green stayed in the box.
Green then fouled off three pitches before taking three balls to walk in the tying run. The last was a knee-high fastball that had catcher Mike Napoli jumping out of his crouch in anticipation of a strikeout.
"What was the count at the end, 3-4 to Green?" Scioscia said sarcastically on Wednesday. "I thought we had him a couple of times. I was surprised. It's a good umpiring crew and I think we really feel strongly they missed a couple times we had Green struck out. Unfortunately, that's the focal point of the game and it didn't go our way."
Because of Fenway's unusual layout, the umpires have to walk through the visiting clubhouse to get to their own room. When they did, several Angels coaches continued jawing at them.