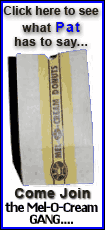 Jose Lopez and Bill Hall each homered off White Sox closer Bobby Jenks in the ninth to tie it and deny the White Sox a chance to gain on AL Central-leading Detroit, which lost 9-2 to the Royals. Chicago, third in the division, trails Detroit by 6 1/2 games and Minnesota by 4.
With one out in the 14th, Ryan Langerhans singled to center off Scott Linebrink (3-7). Pinch-hitter Kenji Johjima was hit by a pitch then Suzuki hit his 205th hit of the season, scoring Langerhans.
As he rounded first base, the Mariners spilled out of the dugout and chased the star right fielder all the way into the outfield.
Shawn Kelley (5-3) pitched two hitless innings.
The Mariners rally cost John Danks a victory. The left-hander pitched eight strong innings for the White Sox, allowing just four hits and a run.
Mariners starter Brandon Morrow was not nearly as sharp and his latest outing also raised some concerns about where he'll fit in with the team in 2010.
Morrow again struggled with his control, walking a career-high six in 5 2-3 innings. The Mariners' 2006 first-round pick gave up three runs -- two earned -- but failed to live up to his manager's insistence that he pitch deeper in games.
Before the game, Don Wakamatsu intimated Morrow could be pitching for his future. The team has been unimpressed with the right-hander's approach, mostly his inability to throw strikes and running up high pitch counts.
"We try to find some improvement in every outing," Wakamatsu said. "If he can keep getting better, that would put him in position for next year. He's definitely a candidate, but he has to go out and prove out."