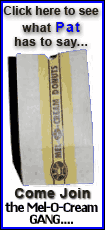 A 36-point advance in the Dow Jones industrial average left the index at a new high for the year and with a gain of 215 points for the week, its best weekly performance since July. Stock indexes have risen in nine of the past 11 days.
The market got a boost from a new economic forecast at Barclay's Capital, which raised its projection for growth in the nation's gross domestic product for first three months of next year to 5 percent from 3 percent. GDP has been shrinking, although many economists think it will return to growth for the July-September quarter.
Meanwhile, Procter & Gamble Co. pulled the Dow higher after an analyst raised her rating on the consumer products company in part because of its price-cutting strategy. P&G's huge stable of brands includes Tide detergent and Gillette razors.
The market's climb came a day after a pullback that did little to quiet analysts' calls for a break in the market's run.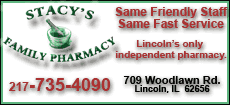 Marc Harris, co-head of global research for RBC Capital Markets in New York, said the strength of the rally has surprised many investors because some of the stocks posting the biggest advances are lower-quality companies with weak balance sheets that investors only months ago feared might go out of business.
"Even turkeys are going to fly in a hurricane," Harris said. "Those lower-quality companies are leading the charge here."
Financial companies and home builders have been among the biggest gainers in the recent run. Many of these companies still face major hurdles with bad debt and the weak housing market.
Many analysts expect the market's run will slow - but perhaps not stop - as investors shift their holdings from industries where the gains have been strong, like technology, to areas that have lagged.
The Dow rose 36.28, or 0.4 percent, to 9,820.20, its highest close since Oct. 6, when it finished at 9,956. The index is up 11.9 percent for the year.
The broader Standard & Poor's 500 index rose 2.81, or 0.3 percent, to 1,068.30, while the Nasdaq composite index advanced 6.11, or 0.3 percent, to 2,132.86.
The Dow's gain of 2.2 percent for the week was its best gain since the week ended July 24. The S&P 500 index and the Nasdaq advanced 2.5 percent.
Bond prices fell, pushing yields higher. The yield on the benchmark 10-year Treasury note rose to 3.46 percent from 3.39 percent late Thursday.
The dollar rose against other major currencies, while gold slipped.
Crude oil fell 43 cents to settle at $72.04 per barrel on the New York Mercantile Exchange.
P&G rose $1.79, or 3.2 percent, to $57.32 after its upgrade from Citi Investment Research.
Stocks rallied during the week as reports on retail sales and manufacturing raised hopes the economy is rebounding. Federal Reserve Chairman Ben Bernanke's comment that the recession has "very likely" ended also cheered investors even as he warned that problems like high unemployment will linger.
Industrial stocks logged some of the biggest jumps. General Electric Co. surged 12.5 percent for the week, while Caterpillar Inc. added 10.1 percent.