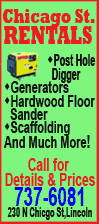 Authorities have spent days combing the land to see if Dugard's alleged captors can be tied to two other abductions from the late 1980s, but they also have cautioned that it's still too soon to know whether a soil "anomaly" and found bone fragments could mean any previous digging on the property was crime-related.
"It could be significant, and it could not be significant, but it's helping us target where we might do some digging," said Hayward Police Lt. Chris Orrey.
Hayward and Dublin police are investigating to see if there are any possible links between Phillip Garrido and the unsolved 1988 abduction of 9-year-old Michaela Garecht outside a Hayward market and the 1989 disappearance of 13-year-old Ilene Misheloff in Dublin.
Garrido and his wife, Nancy, have been charged in the 1991 kidnapping of Dugard, who was reunited with her family last month after authorities arrested the couple. Prosecutors say they hid Dugard in their Antioch backyard. The Garridos have pleaded not guilty.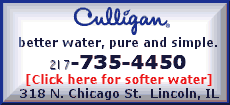 While Hayward and Dublin authorities have not directly interviewed Dugard, who was abducted outside her South Lake Tahoe home in 1991, they have asked other law enforcement agencies involved in the case to ask questions for them, Orrey said.
Dugard has not supplied information to indicate the Garridos were involved in the kidnappings of Garecht or Misheloff.
For four straight days, authorities have searched the Garrido's land and a neighbor's yard for clues. They expect to resume their search Monday.
Investigators already have dismantled the hidden encampment of sheds and tents where authorities say Dugard was held and lived with the two daughters she had by Garrido. They also removed 19 truckloads of debris from the yard and looked inside the Garrido's house.
Orrey said boxes of papers in Phillip Garrido's handwriting have been removed from the house.