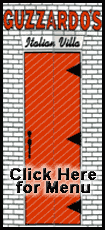 Former police officers Bart Maka, Guadalupe Salinas, Brian Pratscher pleaded guilty to felony theft, and former officer Donovan Markiewicz pleaded guilty to official misconduct, in deals that called for each to be sentenced to six months in jail and various terms of probation in exchange for their cooperation in ongoing state and federal investigations.
The four stood quietly as a prosecutor read a 17-page synopsis of what they admitted to, providing a glimpse into a rogue operation in which officers pulled over motorists without cause, grabbed their keys and stormed into their homes, falsified reports, pocketed huge sums of money and even shook each other down for money.
Five members of the once elite drug and gang unit called the Special Operations Section still face charges, including Jerome Finnigan, who is accused of plotting to hire someone to murder another member of the unit to keep him from talking to the government. Finnigan and the others have pleaded not guilty.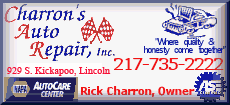 According to prosecutors, the four who pleaded guilty resigned from the department and have been cooperating in the investigation for more than a year.
They said the plea bargain was agreed upon before the current Cook County State's Attorney, Anita Alvarez, took office. Assistant State's Attorney Jack Blakey, who heads the special prosecutions bureau, would not comment on the terms of the deal, in which prosecutors dropped all the other charges, including kidnapping and burglary. He said only that the office was "ethically" bound to abide by it.
Defense attorneys for the four left court without commenting, and the defendants were not made available for comment.
In a statement, Chicago Police Superintendent Jody Weis said he was happy the four pleaded guilty.
"We look forward to the conclusion of this case, so the entire department can move forward from this unfortunate chapter in our history," he said.
Finnigan's name figures prominently in the synopsis that outlines various incidents between 2003 and late 2005, and he is portrayed as a leader in an ongoing criminal enterprise who on at least one occasion threatened another member of the unit if he didn't do what Finnigan wanted.
According to a portion of the synopsis concerning Salinas - which Salinas told the judge was true - Finnigan became angry that officers had not found any cash in a house where they found 33 kilograms of cocaine. He suggested to Salinas, who had already withheld the diabetic suspect's insulin to provide information about the cocaine, that if he didn't find the money, "Salinas 'deserved a violation,' which Defendant Salinas understood to mean that Salinas should get a physical beating for his inability to obtain the information Finnigan wanted regarding the location of the money."
Salinas said after again withholding insulin, the man provided information that led police to about $30,000 to $33,000. The officers, according to Salinas, inventoried $10,000 and split the rest. It was one of a number of times in which the officers reported finding far less money than they actually did and split the money they did not report, according to the document.