GOING GREEN
Rex Lee from "Entourage" and Sofia Milos from "CSI: Miami" were among the folks who grabbed environmentally sound swag Friday afternoon at the Eco-Emmys Celebrity Green Gifting and Wellness Chateau at a lavish private home in Hancock Park. Most popular pickup? Eco-friendly hair products.
Poolside manicure and pedicures were a big hit, too. Mark Saul and Gloria Garayua from "Grey's Anatomy" and "Wizards of Waverly Place" writer-producer Todd J. Greenwald also stopped by the gift event benefiting Susan G. Komen for the Cure, i am that, Arx Pacifica, spcaLA and Green Wish.
___
IN CONTROL
The direction at this year's Emmys will be up close and personal.
The award show's control room is located inside a booth directly on stage at the Nokia Theatre. The flat-panel-filled enclave - more Starship Enterprise than Johnson Space Center - is positioned opposite the orchestra. It's from there that director Glen Weiss will steer the ceremony.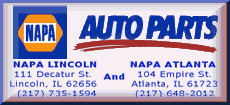 Outside the control room, five large screens will broadcast what's happening during the show while vertical screens mounted on tracks on the stage will be used as curtains. Winners shouldn't have trouble getting up to accept their trophies: The stairs spill out right into the front row.
___
ALL THE RIGHT MOVES
"Dancing with the Stars" professional dancers Karina Smirnoff and Maksim Chmerkovskiy may have called off their engagement earlier this month, but they were in perfect sync with each other Friday morning while rehearsing their award show dance routine set to LMFAO's "La La La."
The partners grooved together before being joined by several hip-hop dancers, including fourth season "So You Think You Can Dance" winner Joshua Allen and members from third season "America's Best Dance Crew" winner Quest Crew, who lifted Smirnoff into in the air at the end of the number.
At one point during a break from practicing the routine, choreographed by Tabitha and Napoleon D'umo from "So You Think You Can Dance," Smirnoff and Chmerkovskiy adjusted their costumes. She playfully shook her tassel-covered pants while he adjusted his glittery suspenders under his vest.
___