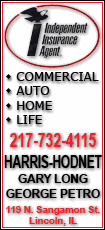 Today's Highlight in History:
On Sept. 19, 1796, President George Washington's farewell address was published. In it, the nation's first chief executive wrote, "Observe good faith and justice towards all Nations; cultivate peace and harmony with all."
On this date:
In 1777, during the Revolutionary War, American soldiers won the first Battle of Saratoga.
In 1783, Jacques Etienne Montgolfier launched a duck, a sheep and a rooster aboard a hot-air balloon at Versailles in France.
In 1881, the 20th president of the United States, James A. Garfield, died 2 1/2 months after being shot by Charles Guiteau; Chester Alan Arthur became president.
In 1934, Bruno Hauptmann was arrested in New York and charged with the kidnap-murder of Charles A. Lindbergh Jr.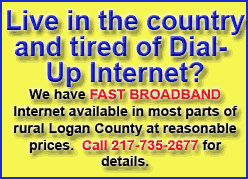 In 1945, Nazi radio propagandist William Joyce, known as "Lord Haw-Haw," was convicted of treason and sentenced to death by a British court.
In 1957, the United States conducted its first contained underground nuclear test, code-named "Rainier," in the Nevada desert.
In 1959, Soviet leader Nikita Khrushchev, visiting Los Angeles, reacted angrily upon being told that, for security reasons, he wouldn't get to visit Disneyland.
In 1960, Cuban leader Fidel Castro, in New York to visit the United Nations, angrily checked out of the Shelburne Hotel in a dispute with the management; Castro accepted an invitation to stay at the Hotel Theresa in Harlem.
In 1988, Israel succeeded in launching a test satellite, the Ofeq ("Horizon") 1, over the Mediterranean Sea.
In 1989, a Paris-bound DC-10 belonging to French airline UTA was bombed over Niger, killing all 170 people on board. (A French court later convicted six Libyans in absentia for the bombing; Libya agreed in 2004 to pay $170 million in compensation, although it stopped short of acknowledging responsibility.)
Ten years ago: German voters handed Chancellor Gerhard Schroeder's governing Social Democrats a humiliating defeat in elections in the eastern state of Saxony, giving it just 11 percent of the votes.