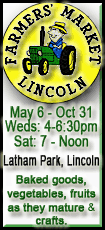 Why such a dangerous person was out in public was a question many, including Washington Gov. Chris Gregoire, were asking as authorities searched for Phillip Arnold Paul.
Authorities at Eastern State Hospital, where Paul is a patient, are being criticized for allowing him to visit the fair despite his violent criminal past and a history of trying to escape.
"Why was he allowed to take such a trip?" the governor said Friday. "Why did they go to a location that was so heavily populated with families?"
Authorities believed Paul, 47, was headed for the Sunnyside, Wash., area where his parents and many siblings live.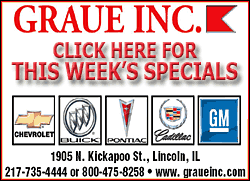 Paul was committed after he was acquitted by reason of insanity in the 1987 slaying of an elderly woman, whose body he soaked in gasoline to throw off search dogs. Paul buried the woman's remains in her flower garden.
In 1991, Paul walked away during a day trip to a Washington lake and was later captured. He attacked a sheriff's deputy in the jail booking area, knocking him unconscious, and was convicted of first-degree escape and second-degree assault.
Spokane County sheriff's officials were told Paul had $50 when he escaped Thursday - enough money to buy a bus ticket, said sheriff's spokesman Dave Reagan.
Paul also had time, according to a union that said hospital administrators waited nearly two hours before calling law enforcement. The union said workers alerted their superiors minutes after discovering Paul's escape.
"They believe he was an extreme escape risk and the administration should never have allowed him on the field trip," a statement from the Washington Federation of State Employees said. "The workers have unsuccessfully fought to stop the outings for murderers, rapists and pedophiles committed to the hospital as criminally insane."
Spokane County Sheriff Ozzie Knezovich also insisted there was a two-hour delay before law enforcement were alerted, while Susan Dreyfus, secretary of the Department of Social and Health Services, said it was not clear how long it took.
Paul is a white male, 5-foot-8, 220 pounds, with brownish-gray hair, blue eyes, and a goatee. At the time of his escape, Paul was wearing a red windbreaker jacket, with a T-shirt and jeans.
Paul has been on and off a variety of medications over the years, and also been in and out of institutions, his brother Tom Paul said.
"He is in a bad mental state," his brother, Tom Paul, told The Associated Press. "Why would they load him on a bus and take him to a fair?"