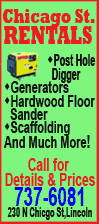 Police initially identified 41-year-old Noordin's body by taking fingerprints after the gun battle Thursday at a hide-out in central Java. DNA tests have confirmed those findings, National Police spokesman Nanan Sukarna said.
Officials showed a photo of Noordin taken after his death in which he has a thick beard, and contrasted it with photos of him clean-shaven that police used in wanted posters.
"There's no longer any doubt," Sukarna told a news conference.
Authorities had earlier believed that they killed Noordin last month in a 16-hour siege of another terrorist hide-out in central Java, but DNA tests proved otherwise.
Sukarna said Indonesian officials were coordinating with Noordin's family in Malaysia to send his body back there "as soon as possible," but did not specify a date.
Police say Noordin, a Malaysian national, planned the 2002 and 2005 suicide bombings on the resort island of Bali and the July 17 attacks on the J.W. Marriott and Ritz-Carlton hotels in Jakarta. In all, he is thought to be responsible for the deaths of more than 200 people, mostly foreigners.
Noordin joined the regional terror network Jemaah Islamiyah in 1998 after briefly training in the southern Philippines. A disagreement over targeting civilians caused a split in Jemaah Islamiyah and Noordin formed Tanzim Qaidat al-Jihad, which he reportedly called the "al-Qaida for the Malay archipelago." Its aim is to create a common Muslim state in Indonesia, Malaysia, Brunei and the Philippines.
Indonesian President Susilo Bambang Yudhoyono has hailed Noordin's death as an important blow to one the most violent factions of Muslim extremists in the region.