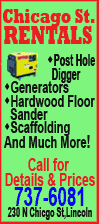 In the contest against SH-G, senior running back Jase Camp suffered two broken ribs, a partially collapsed lung and now may be lost for the season.
Last week against Taylorville, Lincoln played well but had trouble maintaining possession of the ball. The Railers fumbled the ball seven times, losing four of those miscues in a 14-0 loss.
After experiencing such adversity the first three weeks of the season while compiling a 0-3 overall record and a 0-2 mark in the Central State 8 Conference, it would be natural if the team was a bit demoralized and downtrodden.
It might be natural, but don't tell that to the Railers or head coach Jared Shaner as the team looks to snap its three-game skid Friday in a CS8 contest at Springfield Southeast.
"That really hasn't been too much of a problem," Shaner said when asked about the team's overall mood. "This is a great group of kids, and they enjoy getting ready each week for each opponent.
"We've really had a good week. We've tried to keep things upbeat and very positive."
Southeast comes into Friday's game with an overall record of 1-2, including a 0-2 mark in the CS8. After winning their season opener at Peoria Central 34-8, Southeast fell at home to Chatham-Glenwood 54-16 and Springfield High 56-28.
The Spartans' offense is led by workhorse running back Jonathon Rouse. So far this season, the 6-foot senior has rushed for five touchdowns and has averaged just over 13 yards per carry, rushing for 365 yards on 28 attempts.
"He's a kid that, if you give him a seam, he can hit it and then he's gone," Shaner said of Rouse. "He's definitely been a focus for us this week."
Junior running back Cartez Walker (121 yards) and senior quarterback Dez Poole (118) also help anchor the Southeast ground game.
Walker and Rouse rank as the top receivers for the Spartans, with 60 and 49 yards receiving respectively. Seniors Nehemiah Ankoor (42 yards), Ohene Akuoko (20) and Tyler Grapengeter (two) have also caught passes for Southeast this season.
To counter the Spartans' overall team speed, Shaner said the Railers will have to get back to basics in hoping to contain Southeast.
"They've probably got seven or eight kids who are faster than our fastest one," Shaner said. "We have to make sure to be in the right position and make sure we use good technique and wrap up when we tackle. We've got to make sure we execute; if we have a missed tackle at the point of attack, that can be the difference between stopping them or a 60-yard run."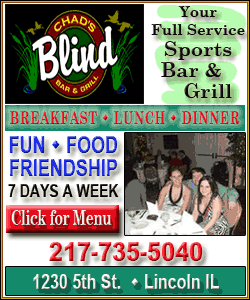 The overall team effort Shaner said was needed on defense against Southeast should come naturally for the Railers if the distribution of their defensive statistics is any indication. Zack Dukes (7 tackles, 18 assists), Dylan Eimer (3-10), Zack Toft (13 assists), Colt Hickey (7-13), Reuben Bowlby (4-17), Bryce Hunsley (12 assists), Joel Ritchhart (eight assists) and Tedarion Carter (6-8) top Lincoln's defensive statistics through the first three games.
In Camp's absence following his injury, several Railers have stepped up to anchor the team's ground assault. Colt Hickey (41 carries for 198 yards) has led Lincoln's rushing game, along with Brendan Fitzsimmons (23-83), Nick Haferkamp (11-64), Moses Rogers (11-24), Garret Cooper (3-16) and Reuben Bowlby (4-10).
The passing game has been led by Stephen Duncan, who has taken all but one of the snaps at quarterback this season. Duncan, a 6-foot junior, has completed six passes in 21 attempts for 79 yards, including one touchdown and one interception.
While Camp leads the team with three catches for 24 yards, other Railers continue compiling receptions in his absence. Darvez Stancle (28 yards), Zac Dukes (24), Nick Haferkamp (16) and Colt Hickey (11) each have tallied one reception so far this season.
Following last week's performance and the Railers' problems holding on to the football, Shaner said he hopes that the team's upbeat attitude -- coupled with an emphasis on taking care of the ball -- will help the team come away from the 7 p.m. contest with its first victory this season.
"We've stressed that a lot after our performance last week," Shaner said. "We've been telling the kids -- kind of like last week (against Taylorville) -- there's no reason we shouldn't be able to play with them (Southeast)."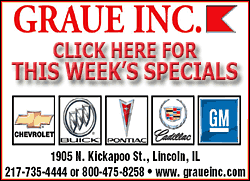 For those unable to attend the contest in Springfield, log on to Lincoln Daily News at 6:45 p.m. for a simulcast of the WLCN-FM 96.3 broadcast of the game.
[By LOYD KIRBY]