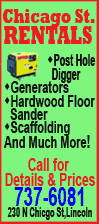 It was a classic game of "can you top this?" between Boise State and Fresno State, with the Broncos digging up just enough game-busters to win their WAC opener.
Jeremy Avery had three plays of longer than 60 yards and Titus Young scored two touchdowns, providing just some of the many highlight-reel plays in No. 10 Boise State's 51-34 victory Friday night.
The teams combined for 85 points, 987 yards and eight touchdown drives of three plays or fewer in an entertaining game that brought back memories of the old wide-open WAC.
"A lot of playmakers making plays out there," Boise State quarterback Kellen Moore said. "Good running backs on both sides making plays out of nothing and breaking tackles here and there."
The biggest stars of the game were Avery, with his 269 yards from scrimmage, and Fresno State's Ryan Mathews, who had three touchdown runs of longer than 60 yards and gained 234 in all.
Avery was involved in the two momentum-shifting plays that ended up being the difference for the Broncos (3-0, 1-0). He ran 74 yards before fumbling at the 1-yard line, only to be saved when Young dove on the loose ball just before it would have rolled out of the end zone for a touchback.
Then one play after Marvin Haynes dropped a potential interception for the Bulldogs (1-2, 0-1), Avery took a swing pass from Moore and went 67 yards for the score that gave Boise State a 48-34 lead.
"We knew we had to answer back as an offense," Avery said. "We didn't let it get to us. We knew we had a high-powered offense and could do the same thing. We gathered our troops and we all clicked. When we all clicked there was no stopping us."
Those plays helped the Broncos win for the 57th time in its their past 59 conference games and keep alive their hopes for making it back to a Bowl Championship Series game.
Fresno State fought back from an early 24-3 deficit but still lost its 10th straight game against ranked teams. The skid started with a 50-42 loss to No. 1 Southern California in 2005. This game provided the appropriate bookend.
"Every time we closed the gap, Boise, to their credit, would make a big play," Bulldogs coach Pat Hill said. "When it looked like we would have a chance to get the ball back, bang, they'd make a play."
With the Friday night stage to themselves, Boise State and Fresno State provided enough big plays to last the weekend. The Broncos had two 77-yard kickoff returns, an interception return for a touchdown, a 60-yard touchdown run by D.J. Harper, and the big plays from Avery.