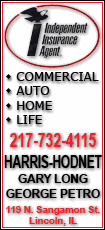 The New Zealander now leads the standings with 570 points followed by Franchitti, who has 565.
"We needed to get maximum points today and we did," Dixon said. "Dario and I are 1-2 for the championship race and that's how you want it."
Ryan Briscoe, who went into Saturday's race with a 25-point lead over Franchitti and a 32-point edge on Dixon, finished 18th after a bizarre accident and now has 562 points.
Graham Rahal finished third while Danica Patrick, who won here last year, was sixth.
The final race of the season is on Oct. 10 at Homestead-Miami Speedway.
Briscoe took the lead for the first time on lap 103 when Dixon and Franchitti pitted. Briscoe went into the pit on lap 106 just before a yellow flag came out when Mike Conway hit the wall at Turn 4. When Briscoe was exiting the pit, he ran over the large cone marking the end of pit lane, getting it stuck under his front left wheel.
Because he was leading when the yellow flag came out, the field slowed to allow Briscoe to keep the lead. When the pits opened again, Briscoe went in to have the pylon removed, giving the lead to Dixon when the race restarted on lap 118.
"It was frustrating," Briscoe said. "The accident leaving the pit was huge. I had the opportunity to get the lead and I gassed it too much. The team did a great job getting the car back but my day was pretty much done."
Dixon and Franchitti pitted on 160 giving the lead briefly to Rahal.