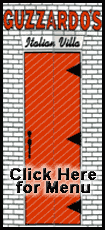 Montoya turned a lap at 133.431 mph on the 1.058-mile oval, breaking the mark of 133.357 set by Ryan Newman in 2003. It's a good way to start the 10-race Chase, but Montoya cautioned it's just a start.
"If it was a 10-lap shootout, I'd say 'Hey, we're pretty good,'" Montoya said.
The Earnhardt Ganassi Racing driver will have plenty of company from his fellow Chase drivers on Sunday. Tony Stewart, who won the regular season title, will start second. Kurt Busch, who started his run to the 2004 title with a win at New Hampshire in the inaugural Chase race, is third. Denny Hamlin qualified fourth, with Carl Edwards fifth.
Busch is only too happy to be surrounded by fellow Chase competitors when the green flag drops for Sunday's 300-lap race. His bid for a repeat title in 2005 ended three laps into the fall event here when a non-Chase driver knocked him out.
"Your Chase can get ruined pretty early," Busch said.
The Chase is already off to a sluggish start for Brian Vickers, who edged Kyle Busch for the final spot last week at Richmond. Vickers qualified 26th, last among the 12 Chase drivers.
Four-time series champion Jeff Gordon will start 10th, with Kasey Kahne 11th. Three-time defending champion Jimmie Johnson qualified 16th, just behind Mark Martin (14th) and slightly ahead of Newman (18th). Greg Biffle qualified 22nd.
Despite grabbing the second pole of his Cup career, Montoya hardly considers himself the favorite. He pointed to Martin as the driver with the circuit's fastest car, but added there's a certain freedom that comes with the start of the Chase.
After sweating out the last few races in hopes of making the 12-driver cutoff, Montoya can get back to focusing on winning races. He's one of four drivers in the Chase who have yet to reach Victory Lane this year.
Montoya said he's not going to take any unnecessary chances Sunday. There are nine races to go and one major mistake would leave him playing out the string. He's worked too hard since making the move to NASCAR two years ago to risk the whole season on just one race.