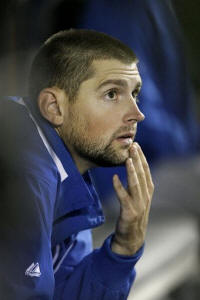 Hochevar pitches 3-hit shutout of White Sox

Send a link to a friend
[September 19, 2009] CHICAGO (AP) -- Luke Hochevar pitched a three-hitter for his first career shutout and Miguel Olivo hit a pair of two-run shots and drove in a career-high six runs as the Kansas City Royals defeated the Chicago White Sox 11-0 Friday night.
Hochevar (7-10) allowed just three singles and struck out five with one walk. The right-hander won his first start since July 25 and won his first game in his last eight decisions. He struck out Ramon Castro in the third inning to start a string of eight consecutive outs.
Olivo's home runs against his former team came in the sixth inning against White Sox starter Mark Buehrle and in the eighth against reliever Jhonny Nunez. It was his third career multi-home run game.

Olivo also hit a three-run home run in the Royals' 9-2 win over Detroit on Thursday.

Alberto Callaspo had a two-run triple in the seventh inning and Billy Butler added a two-run double in the eighth inning for Kansas City, who have won nine of its last 11 games. John Buck also had a solo home run in the ninth.

The White Sox has lost four of its last five games.

With the playoff hopes nearly diminished, White Sox manager Ozzie Guillen shook up his lineup to no avail after a tough 14-inning loss at Seattle, Guillen was irked by his team's effort in the loss. He benched outfielders Alex Rios and Jermaine Dye, who went a combined for 0-for-12 in the extra-inning loss to Seattle.
"When we lose, we lose as a team. But that was a very, very bad effort by everyone. By myself, by my coaching staff, by everyone. It was a careless kind of game, like what time does the plane leave?" Guillen said before the game.

The White Sox have gone 18 straight innings with no runs and seven hits.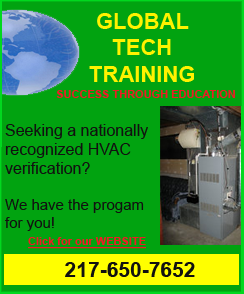 Guillen got a poor outing from Buehrle (12-9). Buehrle allowed five runs on seven hits in six-plus innings. He came out of the game after giving up back-to-back to singles. He struck out four, but walked four. Buehrle has only won since his perfect game against the Tampa Bay Rays on July 23.
Olivo also added a sacrifice fly in the seventh inning.
Notes: Royals ace Zack Greinke, who was struck on the upper part of his throwing arm by a liner off the bat of Detroit's Miguel Cabrera On Thursday, may have his next start pushed back a day. Greinke was scheduled to start Tuesday against the Red Sox, but the Royals may wait an additional day. He is scheduled to play toss before Saturday's game against the White Sox. "Greinke feels OK other than where he took his shot. He feels fine," said Royals manager Trey Hillman. ... Royals RHP Kyle Davies was scratched from Saturday's start because of a sore oblique. Rookie LHP Dusty Hughes will make his first major league start in the place of Davies.
Copyright 2009 The Associated Press. All rights reserved. This material may not be published, broadcast, rewritten or redistributed.