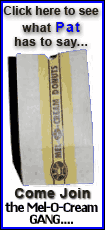 The Cardinals are 9-5 against the second-place Cubs, clinching the season series for the first time since 2004.
Holliday has 13 homers and 49 RBIs in 50 games with the Cardinals. He had 11 homers, 54 RBIs and hit .286 in 93 games with Oakland.
Ted Lilly allowed two runs in 7 2-3 innings for Chicago, his seventh straight strong start since coming off the disabled list from a shoulder injury. He's 3-1 with a 1.53 ERA over that stretch and his NL-high 44 wins the last three seasons is one more than Cardinals 18-game winner Adam Wainwright, who pitches Sunday in the series finale.
Ryan Franklin (3-3) struck out two and picked off Ryan Theriot to end the ninth. Kyle McClellan struck out four in the seventh and eighth for St. Louis, allowing only a walk.
With one out in the first John Smoltz gave up consecutive doubles by Kosuke Fudome, Derrek Lee and Aramis Ramirez for a 2-0 lead. Lee's 64 RBIs since May 1 leads the majors and Ramirez has 21 RBIs in 21 games.
Smoltz, pitching on 10 days' rest after a bout of shoulder tendinitis, allowed only three singles in his last five innings to keep it close. He walked three, one intentionally, after a 28-to-1 strikeout to walk ratio in his first four outings with St. Louis.
Smoltz is 15-5 for his career against the Cubs, but has not beaten them since April 5, 1997.