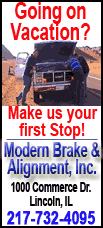 The Lions said they have about 1,700 tickets to sell by Friday afternoon for their game against the Minnesota Vikings to be televised in local markets. The Chargers said they have about 1,100 tickets remaining for their game against the Baltimore Ravens.
The Lions had 50 straight sellouts at Ford Field until Oct. 26, 2008, when they played Washington. The team failed to sell out other games later in the season while setting an NFL mark with the first 0-16 season.
Detroit lost its opener at New Orleans behind rookie quarterback Matthew Stafford, extending its losing streak to 18 games dating to the 2007 season.
Both of the Chargers' exhibition games were blacked out locally, although the team hasn't had a regular-season blackout since 2004.