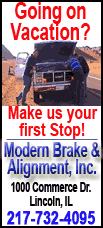 Rex Ryan has moved up and brought his aggressive, blitzing defense with him.
"Take everything he did in Baltimore, white out Baltimore and write New York Jets and that's what you got," Patriots coach Bill Belichick said.
Even when the Ravens weren't very good, their defense was dangerous. In the 12th game two years ago, they led the unbeaten Patriots 24-17, then sacked Tom Brady twice on his first series of the fourth quarter.
But the Patriots won 27-24 on Brady's touchdown pass to Jabar Gaffney with 44 seconds left.
They needed another comeback last Monday night with two touchdown passes in the last 2:06 to beat the Buffalo Bills 25-24 in the season opener.
The Jets pass rushers should get much closer to Brady than the Bills did.
So he must do everything more quickly, from recognizing the defensive scheme when he gets to the line of scrimmage to unloading the ball.
"It's an aggressive front and it's tricky to find out who's coming," Brady said. "They do a great job of disguising. The players they have on the field can all rush and they can all cover. I think that's the challenging part. You really don't know who's rushing at times and you don't know who's covering.
"You've got to really be aware of what we're doing in our protection and get rid of the ball quick."
That's where center Dan Koppen comes in. It's his job to make sure that the offensive linemen are all in the same blocking scheme when they line up against the Jets.
"They do a lot of different things, so it's really important for everybody to be on the same page," Koppen said. "They fly around. Everybody's hustling. Everybody's trying to make plays and last week you saw a lot of guys make plays."
The Jets sacked Houston's Matt Schaub only twice but hit him often in their 24-7 win last Sunday.
"Houston was supposed to have this really high-powered offense and went out there and didn't even have 200 yards of offense," Brady said.
By running well and picking up blitzes, the Patriots could keep the defenders off Brady, who will play his second regular-season game since he suffered a season-ending knee injury in last year's opener.