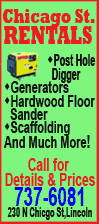 The loss dropped Lincoln to 0-4 overall and 0-3 in CS8 play. It also left Railer head coach Jared Shaner with a feeling of déjà vu as his team moved the ball well in the first half but came away with a loss after the final stanza.
"I thought we played hard at times and did some good things," Shaner said, "but this has been kind of the story of the year."
Lincoln took the opening kickoff and, thanks in large part to senior running back Colt Hickey, drove downfield to take an early lead on Reuben Bowlby's 2-yard touchdown run.
While Bowlby picked up his first touchdown of the season when he got into the end zone with 7:16 left in the first quarter, Hickey broke off carries of 15, 12 and 15 yards in the drive. Nick Haferkamp added a 15-yard run of his own as Lincoln took an early 6-0 lead.
Southeast came back with a scoring drive of its own, capped by a 3-yard run by quarterback Dez Poole with 3:34 remaining in the first quarter to knot the score at 6-6.
Lincoln went 3-and-out when its next drive stalled on the Southeast 48-yard line with 2:09 remaining in the half. Colt Hickey kicked a 30-yard punt that put Southeast back at its own 18-yard line, but Lincoln was called for holding and had to replay the down after being assessed a 10-yard penalty.
But instead of giving the Spartans better field position following the penalty, Hickey nailed a 48-yard punt that, following Jordan Sandrolini's tackle for no return, pinned the Spartans back at their own 14-yard line.
The teams traded possessions until Lincoln put together a drive on the backs of Haferkamp and Hickey.
After making an apparent first down with 3:18 left in the first half, the Railers were whistled for holding, one of their six penalties on the night. That left Lincoln facing a third-and-16 situation, but Stephen Duncan hit Haferkamp for 25-yard pass play that moved the ball to the Southeast 34-yard line and allowed the Railers to maintain possession.
Following a pair of runs each from Haferkamp and Hickey, Lincoln got to the Spartans' 2-yard line and faced a third-and-goal situation. As time was winding down, Bowlby dove into the end zone to give the Railers a 12-6 halftime advantage.
Southeast tied the game at 12-12 when Poole scampered into the end zone on a 3-yard run with 8:26 remaining in the third quarter.
Lincoln moved the ball downfield on its ensuing possession, which included a 38-yard pass play from Duncan to Darvez Stancle. The Railers faced third-and-goal from the 1-yard line, but Duncan was stopped on a quarterback keeper. Lincoln tried another quarterback keeper on fourth-and-goal, but the Spartans' defense held and the Railers lost possession on downs.
"I don't know if it's me being a thick-headed football coach," Shaner said, "but my philosophy is, you're one freaking yard away from the goal line, you should suck it up and get it."
Southeast took the ensuing possession and moved the ball to Lincoln's 23-yard line before Bryce Hunsley sacked Poole on fourth-and-16 and Southeast lost possession on downs. But when Lincoln couldn't move the ball on its next possession, Southeast took over on its own 46-yard line with 4:21 left in the contest for its winning drive.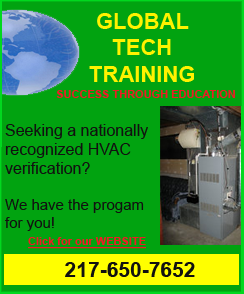 Although Poole was sacked on the first play of the drive, the Spartans moved the ball downfield efficiently otherwise, including two passes from Poole to Nehemiah Ankoor of 10 and 13 yards on the drive.
A 17-yard run by Poole set up Southeast with first-and-goal on the 3-yard line. After a 1-yard loss by Cartez Walker and a 3-yard gain by Akuoko, Lincoln took its final timeout of the half before Akuoko punched it into the end zone for the final margin of victory.
The Railers got the ball for one last possession with 27.9 seconds left, but the drive sputtered near midfield and time ran out.
"I felt like we didn't have the ball much in the second half," said Shaner. "They wore down our defense and took time off the clock in the second half. As an offensive play caller, you feel kind of helpless."
Notes: Lincoln compiled 193 yards rushing in the game, led by Hickey (14 attempts for 84 yards) and Haferkamp (11 attempts, 69 yards). Bowlby, moved to running back from tight end and sporting a new jersey number, had nine rushes for 44 yards and two touchdowns. Brendan Fitzsimmons added 7 yards on three carries. The Railers gained 76 yards passing, as Duncan completed 3 of 8 attempts.
For the Spartans, Poole led both the air and ground assaults. The 5-foot-9 senior quarterback passed for 112 yards (seven completions in 10 attempts) and ran for another 58 yards (on 15 attempts), including two rushing touchdowns. Walker added 42 yards rushing for Southeast.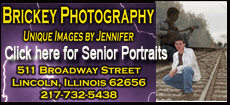 Spartan workhorse running back Jonathon Rouse, who Shaner said was a focus of the Railers in preparing for the game, was held to just 49 yards on eight attempts. Rouse came into the contest with averages of almost 123 per game and just over 13 yards per carry. He left the game with a knee injury early in the fourth quarter.
Southeast moved to 2-2 overall and 1-2 in the CS8. The Spartans travel to Sacred Heart-Griffin for a CS8 contest next week.
The Railers' next opponent is Chatham Glenwood in Lincoln's homecoming game on Friday.
[By LOYD KIRBY]