Bomke: Focus on gerrymandering and pensions this week in Ill. Senate

Send a link to a friend
[September 19, 2009] SPRINGFIELD -- The focus has been on gerrymandering and pensions this week, said state Sen. Larry Bomke, R-Springfield. A Senate task force on pensions met Wednesday to discuss the state's massive pension debt and offer tentative solutions to reduce Illinois' pension obligations. Bomke said that Illinois has consistently held the dubious distinction of claiming the worst pension funding problem in the nation. Also, another public hearing on redistricting has been scheduled for next week.
Gerrymandering reform will again be the topic at the third public hearing of the Illinois Senate Committee on Redistricting. The hearing in Peoria will begin at noon Tuesday in Bradley University's Hartmann Theatre Center, 1453 St. James St.

Among those scheduled to testify at the hearing will be Brad McMillan of Bradley University's Institute for Principled Leadership in Public Service. McMillan is a member of the Illinois Reform Commission, which has proposed a major reform of Illinois' redistricting laws to reduce political gerrymandering -- the drawing of legislative and congressional districts to provide an automatic advantage either to a political party or to incumbent officeholders.

Bomke said that the hearing will allow witnesses and guest speakers to present proposals for redistricting reform in Illinois.
When the Senate Pension System Modernization Task Force met this week, task force members heard from state retirees, as well teachers unions, the Civic Federation and Gov. Pat Quinn's staff. As Illinois' burgeoning pension debt continues to grow, state leaders have met with business groups and unions to discuss possible solutions.
A representative from the Quinn administration presented the governor's key recommendations, which focus on funding and revenue enhancements. Quinn is once again pushing an income tax hike as a way to increase state revenues. The governor is also encouraging the task force to consider taxes on retiree benefits and raising contributions for all employees, as well as creating a new system that would offer fewer benefits to new hires.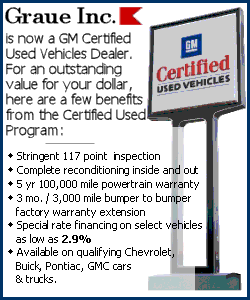 The task force has plans to convene three subcommittees on Oct. 2, with panels on funding, benefits and collective bargaining. These subcommittees are charged with assembling a final report to submit to the General Assembly; however, to be included in the final report, any recommendations on the state's pension benefits must meet with approval from 75 percent of the members of the benefits subcommittee.
Though Illinois' woefully underfunded retirement systems have been criticized for years, state pensions were recently the focus of the Chicago Sun-Times investigation "Pension Bonanza." The Sun-Times editorial board strongly advocated for pension reforms, including ending the practice of working at one government job while collecting a pension at another government job, or "double-dipping"; the collection of automatic annual 3 percent pension increases; the taxing of pensions; and reducing benefits for new hires.
[Text from file sent on behalf of Sen. Larry Bomke by Illinois Senate Republican staff]