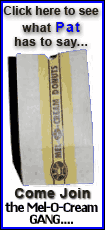 Unlocking cells for "low-level" criminals is one piece of a two-pronged criminal justice reform that will cost $4 million, officials said.

Half the money will be spent on electronic monitoring for the released prisoners. The rest will go toward community-based programs, such as drug treatment and probation, intended to keep minor offenders out of prison in the first place.

"We believe that low-level nonviolent offenders may be better served in the community rather than serving prison time," Corrections spokeswoman Januari Smith said.

The early release will save $5 million a year in incarceration costs, Smith said. She added that those released must have a year or less remaining on their sentences and may not have a violent or otherwise troublesome record.
In other words, no murderers, no one convicted of sex crimes, no one with orders of protection against them or a history of domestic violence, and no one who has violated parole conditions in the past.
Those are tougher rules than are part of existing early release laws, Smith contended.

Quinn is struggling with an unbalanced budget billions of dollars in the red. But critics quickly lined up to oppose the idea.

"When people are sent to prison, the general public should have a sense that those sentences will be fulfilled," said Rep. Jim Sacia, a Pecatonica Republican and former FBI agent. He said the promised spending is a "drop in the bucket" for expanding community-based programs.

From 13,000 inmates in 1981, the state's prison population has exploded to 46,000, although the number has hit a plateau. The agency projected five years ago there would be 54,000 jailed residents by now.

The increase is largely attributable to tougher sentences for low-level drug crimes. Corrections statistics show 69 percent of all inmates are in prison for nonviolent crimes and 47 percent of those released each year serve six months or less behind bars.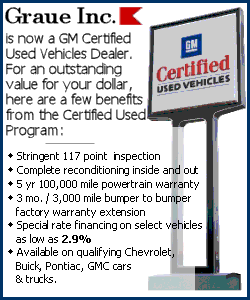 "Alternatives to incarceration are far more effective ways to reduce crime for the vast majority" of inmates, Pamela Rodriguez, president of Treatment Alternatives for Safe Communities, said in a statement released by Quinn.

The American Federation of State, County and Municipal Employees, which represents prison guards and other Corrections employees, blasted the plan. The Quinn administration has pledged to cut 2,600 jobs to balance the budget, and more than 400 layoff notices have been sent to prison workers.

Prisons won't be safer if hundreds of Corrections workers lose their jobs, AFSCME spokesman Anders Lindall said.

"This is the worst economy of our lifetimes and thousands of Illinoisans who don't have a criminal record are struggling to find employment, so it will be a great challenge for felons who are released early to find jobs," Lindall added.

Rep. Bill Mitchell, R-Forsyth, said, "It seems to me they made a decision to lay off workers and, OK, to justify the layoffs we're going to have to let people out."

___

On the Net:
[Associated Press By JOHN O'CONNOR]
Associated Press Writer Christopher Wills contributed to this report.
Copyright 2009 The Associated Press. All rights reserved. This material may not be published, broadcast, rewritten or redistributed.