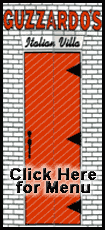 Meanwhile, a low pressure system will move off the Pacific Ocean and into the Northwest. This will allow much-needed precipitation to push into Washington and Oregon. In addition, some moisture left over in the Southwest will trigger afternoon scattered showers and thunderstorms.
A wide high pressure system will stretch from the Northern Plains through the Northeast. This will allow dry conditions to again take hold. Dry conditions are also likely in the Southern Plains, to the west of the Southeast moisture.
The Northeast will rise into the 60s and 70s, while the Southeast will see temperatures in the 70s and 80s. The Southern Plains will rise into the 90s, while the Southwest will see temperatures in the 90s and 100s. The Northwest will rise into the 60s and 70s.
Temperatures in the Lower 48 states Friday ranged from a low of 26 degrees at Polebridge, Mont. to a high of 112 degrees at Death Valley, Calif.