On right, Tonita Reifsteck announces the winner of the Habitat playhouse is Ellen Steffens of Lincoln.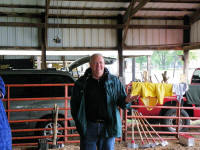 Lincoln Mayor Keith Snyder welcomes the contestants to this year's National Railsplitting Championship.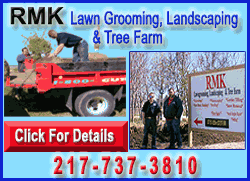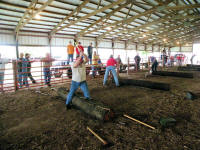 It takes serious swings of the ax to split a log into rails.
Chris Freidlein uses two axes to split his log.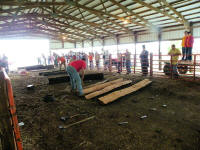 With Abe admiring his efforts, winner Marty Yount has his logs in fours while the others still haven't split theirs.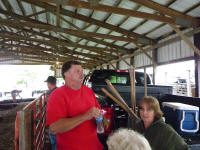 Marty Yount catches his breath after turning his log into eight rails in an amazing 3:28.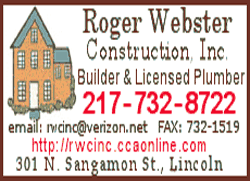 The winners are, in order from left, Marty Yount from Greenville, Mo., Chris Friedlein from Gibson City, Evan Coombs from Bloomington and Roy Usery from Des Arc, Mo.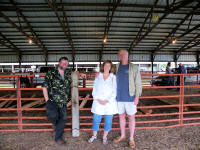 The power of the Internet. On left, Geoff Ladd, executive director of tourism, visits with Washington, D.C., natives Susan Tollerson and Ed Springer, who found out about the Railsplitting Festival on the World Wide Web.