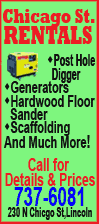 It seems a vestige of another era -- or a scene from a classic film -- but throughout the Midwest it's an every day summer occurrence.
And thanks to new products used to fight late-season diseases and combat pests, it's a sight becoming even more common, with the Federal Aviation Administration reporting the number of hours flown by crop dusters climbed 29 percent between 2003 and 2007 to more than 1.4 million.
The surge in demand is mainly in the Midwest and tied closely to the region's hallmark crops -- corn and soybeans.
"Some new products came out to control disease in corn and soybeans, and those are applied when crops are mature, so the demand has been tremendous," said 56-year-old crop duster Tim Steier, of Blue Earth, Minn.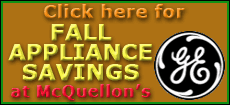 Fears that diseases such as Asian Soybean Rust, which defoliates plants and can drastically cut yields, could spread to the Upper Midwest have prompted some producers to apply chemicals as a preventative measure. And the increasing use of minimal till or no-till practices, which reduce plowing to prevent erosion and protect soil quality but often require more spraying, has led to more crop dusting to fight diseases such as gray leaf spot.
In Iowa, the number of licensed crop dusters has climbed to about 200, up from a low of about 40 during the 1990s. The number of pilots has doubled in Illinois to 330 in the past three years, and in Wisconsin it climbed from 55 pilots in 2006 to 78 this year.
Darin Eastburn, a plant pathologist with the University of Illinois, said the higher value of corn and soybeans in recent years also made investing in crop dusting worthwhile.
"Because of the value of crops now, the farmer wants to protect that investment more," Eastburn said. "In the past, the return they would get on their yields wouldn't outweigh the expense."
Crop dusting in the Midwest costs $6-8 an acre, depending on the product being applied, the company and the distance from the field to the pilot's base.
Tom Oswald, whose family has farmed near Cleghorn in northwest Iowa since the early 1940s, said sometimes crop dusters are the only option because ground equipment would smash crops.
"We as growers know we need to get profitable yields and if products give us profitable yields, we're going to use it," Oswald said.
Despite the increase in crop dusting, Eastburn and others said pilots are actually spraying less chemicals now than even a few years ago. That's because products used for disease control have changed, often requiring "ounces per acre instead of pounds per acre," Eastburn said.