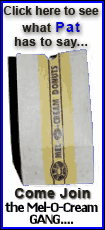 While customer orders were down 8 percent from the prior-year period, the number of new orders increased each month during the quarter and the Lennar ended August with the highest backlog in a year.
"The overall housing market continued its road back to recovery as more confident homebuyers took advantage of increased affordability," Stuart Miller, Lennar's president and CEO, said in a statement.
The company sold 2,691 homes, down 29 percent from year-ago levels.
The company reported Monday that it lost $171.6 million, or 97 cents per share, in the three months ended in August. That includes 76 cents per share in write-downs and tax adjustments, and compares with a loss of $89 million, or 56 cents per share, a year earlier.
Revenue fell 35 percent to $720.7 million from $1.11 billion.
Analysts were expecting a loss of 46 cents a share on revenue of $774.4 million.
The Miami-based builder ended the quarter with a cash cushion of $1.34 billion and no outstanding borrowings under its credit facility.
___
On the Net:
Lennar Corp: http://www.lennar.com/