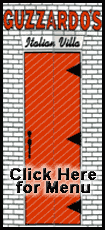 In morning trading in Europe, Britain's FTSE 100 was down 0.6 percent to 5,139.84, Germany's DAX dropped 1 percent to 5,647.83 and France's CAC 40 lost 0.5 percent to 3,809.67.
Asian markets largely fell. A number of the region's markets, including Japan's, were closed for holidays.
Wall Street appeared set to open lower. Dow Jones industrial average futures slipped 0.4 percent to 9,692 and Standard & Poor's 500 futures lost 0.6 percent to 1,055.10.
In Europe, markets were pulled lower by mining and banking stocks, including BHP Billiton, which fell 2 percent, and Kazakhmys, which lost 2.7 percent. Pharmaceuticals were marginally higher.
World markets posted more gains last week as U.S. Federal Reserve Chairman Ben Bernanke said recession in the world's largest economy was "likely over."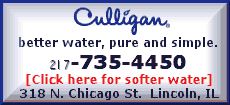 This week, investors will watch closely what the Fed has to say about the economy and the scale of the recovery after a two-day meeting that wraps up Wednesday. The Fed is widely expected to leave rock-bottom interest rates unchanged, though investors will be looking for clues in the central bank's statement about when hikes might start.
Christopher Wood, equity strategist for CLSA brokerage, says the easy money in the West made possible by the Fed and other central banks has helped propel Asian markets this year.
"The dollar is the new carry trade," Wood said in Hong Kong, referring to the practice of borrowing Japanese yen at a low cost to purchase risky and higher-yielding assets. "People are borrowing the dollar to buy equities and debt, primarily in emerging markets."
In Hong Kong, the Hang Seng fell 150.60 points, or 0.7 percent, at 21,472.85 in back-and-forth trade, while South Korea's Kospi lost 0.3 percent to 1,695.50.
China's Shanghai benchmark was up 0.2 percent at 2,967.01 and Australia's benchmark shed 0.3 percent.
Japanese financial markets are closed Monday through Wednesday for public holidays. The markets will reopen Thursday. Financial markets in India, Indonesia, Malaysia, Philippines and Singapore were also closed Monday for holidays.