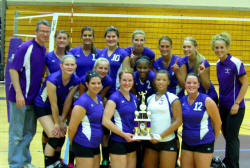 Lincoln College volleyball team wins 2nd championship of the season

Send a link to a friend
[September 21, 2009] OGLESBY -- On Saturday, the Lincoln College volleyball team earned their second tournament championship of the season. LC defeated Division I power John A. Logan Community College in a thrilling five-set match to win the Illinois Valley Community College Invitational.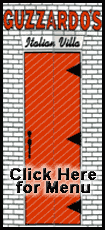 LC began the day with pool play victories against Joliet Junior College (25-15, 25-14, 15-25, 25-17) and hosts IVCC (25-21, 25-22, 25-19). The wins placed the Lady Lynx first in their pool and set up their championship match with JAL.
In the opening set of the final, Logan jumped out to an early lead behind a very strong offensive attack. LC was on the defensive the whole time and fell 16-25. The Lady Lynx regrouped in set two and were able to contain JAL's hitters well enough to earn a 25-23 win.
With their confidence restored, Lincoln used the momentum swing to take command in set three and win it 25-19. Things went sour in set four, though, as Logan returned to form and defeated LC 14-25.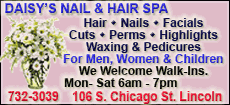 This set up a deciding set to 15 for the championship. The teams traded sideouts all way up to 8-8, at which point Lincoln took an 11-9 lead behind aggressive front-row play and strong defensive performances from several tired volleyball players.
LC held on to their advantage to win the match and the tournament by a score of 15-11. Lincoln improved their overall record to 12-5.
Sophomores Gretchen Rieger, Melanie Herbeck and Chelsea Barr each earned spots on the all-tournament team.
Melanie Herbeck -- 70 set assists, 27 points

Gretchen Rieger -- 41 kills, 13 digs, 20 points

Chelsea Barr -- 26 digs, 12 points

Lara Dawson -- 20 kills, 8 blocks

Natalia Florczyk -- 22 kills, 8 digs

Abbie Hare -- 11 kills, 17 blocks

Danielle Stephenson -- 8 kills, 5 blocks

Kaylah Murphy -- 16 points, 8 digs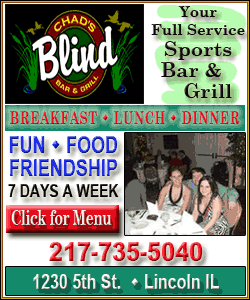 LC coach Mark Tippett said: "I could not have asked for a more focused effort from my team than the one I got today. I was especially impressed by the way we handled ourselves after JAL came out and kicked our tails in set one of the final. A lot of teams would have given up on themselves after a nine-point loss such as that, but we have learned that in this game it doesn't matter if you lose a set by a lot or a little, the next set will start out 0-0, so there is always hope.
"Our defense really stepped up in set two, which created more opportunities for us to score points off of our serve, which was the big problem in set one. Once we got that win, our confidence level rose and set three was a solid victory.
"Fatigue may have been a factor in set four because we seemed a step slow in all areas. Once the score got away from us, we were able to rest a few players and focus on the final set to 15. In that set our defense and passing stepped up again to force Logan into some long volleys, which we were able to push through and win. Our team worked very hard to win this tournament, and we all had a lot of fun doing it."
LC travels to play conference foe Shawnee Community College on Tuesday.
[Text from file received from Mark Tippett, Lincoln College volleyball coach]