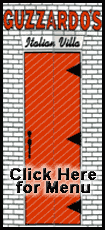 The Korea Communications Commission approved the sale of the device at a meeting attended by its five commissioners, said commission spokesman Lee Sang-hun.
The introduction of the iPhone has been keenly awaited in South Korea, where the handset market is dominated by Samsung Electronics Co., LG Electronics Inc. and other domestic manufacturers.
Apple spokesman Steve Park said the company had no comment on the commission's decision and added that nothing was decided or planned on the iPhone's release in South Korea.
Local service providers, however, said that they are in talks with Cupertino, California-based Apple regarding the iPhone's introduction to South Korea.
"We will try to release the iPhone as soon as possible," said Yeom Woo-jong, a spokesman for KT Corp.
Yeom, who welcomed the commission's decision, said discussions with Apple were under way but that nothing had been decided.
South Korea's Yonhap news agency, citing KT officials it did not identify, said the company plans to start selling iPhones in South Korea next month.
Lauren Kim, a spokeswoman for SK Telecom Co., also said it was in discussions with Apple, though nothing was decided. But she said her company was reviewing the situation and has "plans to respond" if competitors decide to introduce the iPhone.