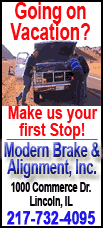 Bank of America Corp. said Tuesday it will cap the fees it charges customers for overdrawing their accounts, backpedaling on the hikes the company imposed just this year. Starting Oct. 19, Bank of America no longer will charge overdraft fees when a customer's account is overdrawn by less than $10 in one day.
A $35 fee will still be levied if the account isn't brought into balance within five days.
The Charlotte, N.C.-based bank also will limit to four the number of times an overdraft fee can be charged on an account per day. Just this year, the bank had raised that cap from five to 10. It also raised the fee this year for the first overdraft in a 12-month period to $35 from $25 -- a hike that still stands.
Enrollment in the bank's overdraft program is currently automatic for new customers, and opting out is possible only in "very limited" circumstances, said Anne Pace, a Bank of America spokeswoman. But now customers will be able opt out, meaning that transactions will be denied at the register if customers don't have enough money in their accounts to cover a purchase.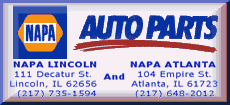 Pace said the company didn't have an estimate on how many people might opt out of the overdraft program, noting that many consider it a useful backup. Customers will need to visit their local branches to opt out. They will also be able to call, Pace said, but the appropriate phone number hasn't yet been determined.
When asked about the reversal from the fee hikes earlier this year, Pace said the company is responding to the "changing needs" of customers in the difficult economic environment.
JPMorgan Chase & Co. also will be overhauling its overdraft fees, a spokeswoman said late Tuesday. Starting in the first quarter of 2010, the bank will make overdraft protection opt-in for all customers, post transactions to accounts as they occur, and eliminate fees when accounts are overdrawn by $5 or less. It will also reduce the maximum number of fees per day to three from six.
The changes will apply to all customer accounts, the spokeswoman said.
The banks' turnaround comes as credit card reforms passed earlier this year will soon limit banks' ability to raise fees and interest rates and require greater disclosure about costs. Banks also will have to give customers the choice to opt into over-the-limit programs for credit cards, which are similar to overdraft programs and charge consumers for spending beyond their credit limit.