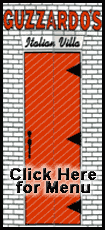 The town stretches for a mile on the Beason-Chestnut blacktop that runs north and south. In town, the blacktop is called Broadway. East and west of the main drag, the town stretches for a little more than half a mile, and that is the extent of the town of Beason.

There are street signs -- a North Street, a South Street and three streets between; East and West streets and three streets between. There is little need to have them in a town so small that every neighbor is within a fair walk of each other.

There are farms surrounding the little unincorporated community that carry a Beason mailing address, but with no businesses left open on Broadway, there is little need to come into the town, save to pick up mail or spend volunteer hours at the Beason Fire House.

For many years, the stores along Broadway have been shuttered and abandoned. Many are in a state of disrepair that makes them unsalvageable even for materials.

Beason is quiet indeed. A town where everyone knows each other and visitors are rare.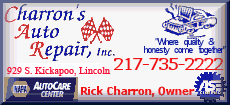 That is no longer the case, beginning at 4:30 p.m. on Monday.
The story of an entire family being killed has made the national and international headlines. The report of senseless killings of five members of a family has spread along the wires and the Web until every news source in the world now has seen the horrific story come across their desks.
On Tuesday the town was crowded with people. The next several days there will be even more.
Pastor Dayle Badman of the Beason United Methodist Church hit home the point when she said she had a list of news sources asking her to call them back, including the New York Times.
There were television vans and camera crews all over the area as CBS, NBC, ABC and Fox rolled footage. Professional freelancers were everywhere, as well as the Associated Press. And this was Tuesday. "Wait until tomorrow and the major press has had a chance to get here," promised Dan Fulscher, emergency management director.
The area around the Beason Fire House was packed with perhaps 50 volunteers in orange safety vests. "These people are all trained and they are here to do whatever tasks the sheriff asks of us," Fulscher said. "Right now they are running on adrenaline. They have jobs to do and that keeps their minds busy. Later when this has a chance to sink in, it's going to be tough on many of them."
The words among those volunteers, all from central Illinois, were the same as those echoed by residents. There is disbelief. There is shock. This was like something they saw on the news somewhere else, but never expected to see here in Beason, Ill., never in Logan County. Those words were said again a dozen times or more as people went about their jobs or their daily lives, almost numb from the realization that the worst had now visited them.
They were now members of the town that no one had ever heard of before, now on the nightly news across the country.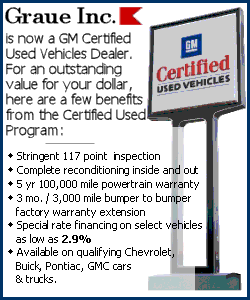 On Tuesday afternoon, Beason residents, friends of the Gee family and others who just wanted to offer their prayers gathered at the United Methodist Church at the southeast corner of town. Several schoolmates and friends of the children were present, and their tears told you they, too, couldn't believe this had happened. Not here not in Beason.
The pastor told media sources that this gathering was the first in what will be a long healing process for this community. "There are many at work, and we will make arrangements for an evening service soon," she said. "This is so sad. We are a small community. We all know each other."
She added: "Something like this doesn't happen in Beason." It doesn't happen in Logan County: until now.
Pastor S.M. Davis from Park Meadows Baptist Church in Lincoln attended the ceremony. He related that the children had attended his church's summer Vacation Bible School. Another man said that he picked them up for the trip to Park Meadows and that they were wonderful children, finding their way with God.
Many in the church didn't know the family, but that didn't matter to them. Their faith brought them to the Methodist church to pray and to seek comfort as the questions swirled in their minds: "Why us? Why here?"
An old-timer outside the church said that he heard from distant family that the story is all over the country. "I think the last time there was a murder in Beason was about 1900," he said. "A storekeeper shot a burglar. But I think that's it for anything bad like this in Beason. Until now," he ended with a whisper.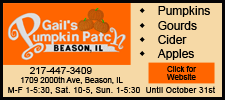 As the day began to wind down, out-of-area media began asking where they could find lodging. They are preparing to stay as long as this story runs the electronic waves of information.
Others will come, and the news across the nation will tell of a great sadness that occurred in the quiet town of Beason, Ill.
And across the nation people and families will read and watch and talk of what a terrible thing this has been. And they will all say, "Thank goodness this doesn't happen in our town. Not here. Not where we live."
Note: The First United Methodist Church of Lincoln is accepting donations on behalf of the Gee family. Checks should be made out to First United with "Gee family" written in the memo area. The church's address is 302 Broadway, Lincoln, IL 62656.
[By MIKE FAK]