Vonderlieth joins Alzheimer's fight with fundraisers

Send a link to a friend
[September 23, 2009] MOUNT PULASKI -- Anyone who has ever worked in long-term care (nursing homes) understands the devastation caused by Alzheimer's disease. While the disease progresses at its own relentless pace for the victim, the toll on the family members is constant and progressive. At Vonderlieth Living Center in Mount Pulaski, staff and residents have drawn a line in the sand in their fight to increase funding for research.
Activity aide Michele Tremaine decided several months ago to recruit staff to walk in the annual Memory Walk, which will be on Oct. 10. In addition, they chose to generate more funds before the walk ... to the tune of $1,000. The goal was ambitious, but staff rallied behind her and to date they have raised more than half of the needed funds ... over $600. Residents have joined the ranks, too.

The "final hurrah," as activity director Pam McCarty describes it, is the pie-in-the-face contests currently running. The first is a community event pitting Chief of Police Lynn Freer, Mount Pulaski Grade School Principal Gene Newton and Vonderlieth Administrator Jo Hilliard against each other to see who can raise the most funds. Donation jars are located at several locations in town for residents to "vote" with their donations. The person with the largest dollar amount donated receives a pie in the face on Oct. 2 at the grade school. (No word yet as to who will get to throw the pies, but there have been a number of offers.) Donations will be taken through Sept. 30.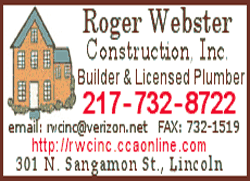 There is a second, more personal contest at Vonderlieth Living Center for staff and resident participation. Contestants are Hilliard; Frank Shepke, regional vice president, of Lincoln; Stacy Hickey, director of nursing; and Karen DaVault, assistant director of nursing. Voting will begin soon and the deadline will be Oct. 7, with the "reward" being administered on Oct. 9.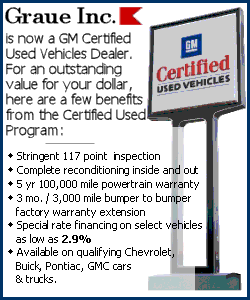 "Our staff has really stepped up to the plate in raising funds," reports Beth Shake-Tracy, resident services director, who has overseen the program. "Staff are doing this work on their own time, and we're very proud of the response. We have planned many small fundraising events, like an extra casual day which costs a few dollars, Friday lunches, a garage sale and bake sale at the city's fall festival. It all added up. We're hoping a lot of people would love to see pie on someone's face. I don't know if we'll get to $1,000, but we are very hopeful!"
Voting containers can be found at Vonderlieth Living Center, Mount Pulaski Grade School and City Hall. Stop by and vote today.
[Text from file received from Jo Hilliard, Vonderlieth Living Center]