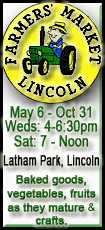 The provocateur filmmaker is campaigning for an end to what he says is the "evil" in our economic system and a return to the days when our lives weren't so defined by money. It's an ambitious theme, but some of his arguments in "Capitalism: A Love Story" fall apart on closer inspection.
Moore's trademark attack style will be familiar to viewers of his previous movies like "Roger & Me" and "Fahrenheit 9/11." The opening scene includes shots of different bank robberies, which Moore sees as a metaphor for how taxpayers were looted. The film closes with him putting crime-scene tape around the New York Stock Exchange and some Wall Street banks.
In between are old-time film clips, heart-tugging scenes as families are forced out of their homes by foreclosure and stunts like showing up at American International Group's headquarters in New York with a bullhorn, insisting he wants to make a citizen's arrest.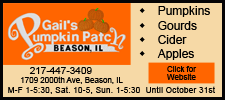 His message is that capitalism brings out the worst of society. How else to explain why owners of privately operated juvenile detention centers in Pennsylvania paid off two judges to lock up young offenders?
There may be more to the story than is told in the film, which is now playing in New York and Los Angeles and opening across the country Oct. 2. That's partly a function of events overtaking the narrative since filming ended. But that's not always the case. Consider these three points in the film, which Moore discussed with The Associated Press in a telephone interview.
___
MOORE'S TAKE: Wall Street robbed taxpayers.
It's pure theater when Moore arrives in an armored bank truck at the headquarters of Goldman Sachs Group Inc. Holding a white bag with a big dollar sign on it, he tells a security guard he is there to collect the $10 billion in taxpayers' funds that went to the investment bank. He doesn't get past the front door.
THE FACTS: Three months after that scene was shot, Goldman Sachs was one of 10 large banks that repaid in June some $68 billion they received from the $700 billion Troubled Assets Relief Program. Since then other large financial companies have repaid funds, too, including Chrysler Financial and American Express Co.
Still, many large banks haven't repaid the TARP money. Citigroup Inc. and Bank of America Corp. each received $45 billion and have yet to repay those funds.
Not all of the $700 billion in TARP funds have been disbursed. The total peaked at $425 billion.
MOORE'S RESPONSE: "Let's be clear on this. We're not talking about the majority of people who took the money ... not even 10 percent of the $700 billion has been returned."
___
MOORE'S TAKE: You're better off dead -- at least that's how some companies view their workers.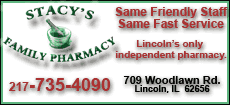 THE FACTS: Moore highlights an ugly truth about insurance policies that benefit companies, not the employees, when workers die. Wal-Mart Stores Inc. is scathed for its use of such "dead peasant" policies. Moore notes how the sudden death of a 26-year-old former Wal-Mart worker resulted in a $81,000 life insurance payout to the retailer.
But it's never mentioned in the body of the film that in 2000 the world's largest retailer canceled all 350,000 of these policies it took out on employees between 1993 and 1995.
MOORE'S RESPONSE: No misrepresentation here, he says: Wal-Mart's termination of the insurance policies is included in a 7-minute-long presentation of facts and quotes on different issues relating to the movie shown in the closing credits.
___
MOORE'S TAKE: Sen. Chris Dodd, D-Conn., and other government officials unfairly and hypocritically benefited from financial programs not available to all.