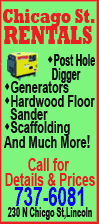 The declines came after the Federal Reserve kept interest rates unchanged at a regular meeting Wednesday, as widely expected, and said the pace of economic activity has "picked up" since its last meeting in August.
But the Fed also said it would again slow some of its purchases of mortgage-backed securities, which have been part of the extraordinary support the central bank has given the U.S. economy over the past year.
Investors have focused on when central bankers and governments will begin to unwind some of the measures they have taken to boost the global economy since the onset of the global financial crisis one year ago.
"I think people get scared when the central bankers talk about the withdrawal from the market," said Francis Lun, general manager at Fulbright Securities Ltd. in Hong Kong. "I think investors got coddled by the government for too long."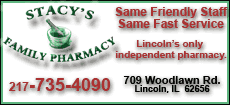 As trading got underway in Europe, Germany's DAX was down 1.3 percent, Britain's FTSE 100 dropped 0.7 percent and France's CAC 40 lost 1 percent. Stock futures pointed to losses Thursday on Wall Street. Dow futures shed 42, or 0.4 percent, to 9,675.
In Asia, Hong Kong's Hang Seng index was the biggest loser, falling 544.79, or 2.5 percent to 21,050.73. South Korea's Kospi declined 17.59, or 1 percent, to 1,693.88.
Most other markets also lost ground, including Australia's benchmark, down 0.7 percent, as lower oil prices hit commodity stocks. India's Sensex was off 0.8 percent. Markets in the Philippines, New Zealand and Singapore also fell but China's Shanghai index gained 0.4 percent.
Japan's Nikkei 225 stock average, closed for the first three days of this week due to a string of national holidays, was Asia's bright spot, gaining 173.68, or 1.7 percent, to 10,544.22.