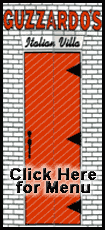 Benchmark crude for November delivery was down 76 cents at $68.21 a barrel by late afternoon Singapore time in electronic trading on the New York Mercantile Exchange. The contract tumbled $2.79 to settle at $68.97 on Wednesday.
The $70 a barrel level has been a magnet for months, with growing optimism that the global economy is recovering from recession offset by signs that crude demand isn't picking up.
Crude supplies grew by 2.8 million barrels and gasoline by 5.4 million barrels last week, according to the Energy Information Administration on Wednesday. Analysts had expected crude levels to decline by nearly that much, according to a survey by Platts, the energy information arm of McGraw-Hills Cos.
A weaker U.S. dollar has helped bolster oil prices in recent weeks. Crude is priced in dollars so it becomes cheaper when the dollar falls. The dollar is at a nearly one-year low against the euro, and fell Wednesday after the Federal Reserve said it would keep interest rates at a record low -- near zero.
The euro rose Thursday in Asian trading to $1.4749 while the dollar fell to 90.65 yen.
In other Nymex trading, gasoline for October delivery was steady at $1.70 a gallon, and heating oil dropped 0.72 cent to $1.75 a gallon. Natural gas was down 1.9 cents to $3.84 per 1,000 cubic feet.
In London, Brent crude fell 54 cents to $67.45 on the ICE Futures exchange.