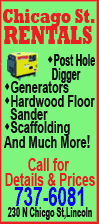 It's been that way since 1891, when Dublin Bottling Works became the world's first bottler of soda pop and the first to distribute the fruit- and berry-flavored carbonated drink that had debuted six years earlier at Wade Morrison's Old Corner Drug Store in downtown Waco, about 80 miles to the east.
Dublin Dr Pepper is not the only soft drink that uses sugar. PepsiCo Inc. introduced limited-edition versions of Pepsi and Mountain Dew this year that did, and in some markets Coca-Cola Co. offers a kosher version of Coke using sugar that is available in the weeks preceding Passover. There's also a simmering U.S. demand for Mexican-made Coca-Cola, which uses real sugar.
But Dublin Dr Pepper's signature product has become a favorite of bootleggers who resell it elsewhere and folks from around the world who show up to buy it in person or online.
What separates it from the more widely available version is the taste, according to bottling company owner Bill Kloster and people who love it.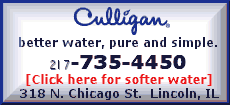 "It tastes different, it doesn't have the aftertaste," Ralph Cherry, a retired teacher from Waco, said recently as he sipped a drink at Old Doc's Soda Shop, the 1950s-style Dublin Dr Pepper store where visitors can tour the plant, get a bite to eat and take home up to 20 cases of 24 cans or bottles per person.
Resourceful drink lovers have found ways to circumvent the 20-case limit, imposed some years back by Dr Pepper Snapple Group Inc., the brand's Plano-based corporate owners, to protect other bottlers.
"A lot of them bring friends," said Lori Dodd, the company's creative services director.
Dodd, who cites "the passion and devotion and loyalty" Dublin Dr Pepper elicits, handles requests like providing the drink for weddings and dinners and even funerals. One woman asked for, and received, four Dublin Dr Pepper bottles to hold her cremated remains -- one for each of her children.
Dr Pepper -- invented by Morrison's pharmacist, Charles Alderton, and named for the father of a girl Morrison was smitten with -- gained national fame at the 1904 World's Fair in St. Louis.
When franchises were awarded in the mid-1920s, Dublin was Dr Pepper franchise No. 1. It still operates under a 1925 licensing agreement that includes a hand-drawn map restricting its distribution to a 44-mile area around the town of 3,900.
While that makes Dublin one of the smallest Dr Pepper bottlers, it's among the top 10 percent in per capita sales.
"You can't help but derive some pleasure having the kind of not just regional recognition or not even state recognition and not even necessarily national," Kloster said. "We kind of have an international presence."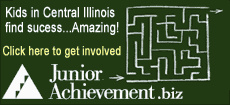 Visitors routinely wait outside for the plant to open to the public at 10 a.m. About 68,000 took the tour last year, seeing the 1936 bottling machine that dispenses an ounce of syrup with every five ounces of 33- to 36-degree water, the 100-pound sacks of sugar and memorabilia from both the Dublin operation and Dr Pepper's history. (The period after 'Dr' got dropped years ago in an ad campaign and didn't return.)
Dodd estimates double or triple the number of tour takers stop by just to buy the soda.