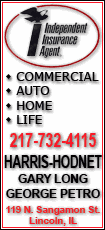 Being overweight or obese accounts for up to 8 percent of cancers in Europe. Experts said that figure is poised to increase substantially as the obesity epidemic continues, and as major causes of cancer, such as smoking and hormone replacement therapy for menopausal women, drop dramatically.
"Obesity is catching up at a rate that makes it possible it could become the biggest attributable cause of cancer in women within the next decade," said Andrew Renehan, a cancer expert at the University of Manchester. Renehan presented his findings to a joint meeting of the European Cancer Organisation and the European Society for Medical Oncology in Berlin on Thursday.
Renehan and colleagues designed a model to estimate the number of cancers that could be blamed on being fat in 30 European countries. In 2002, they calculated that 70,000 cases of cancer out of about 2 million cancer cases were attributable to being overweight or obese. By 2008, the number had jumped to at least 124,000.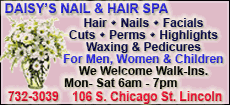 Colorectal cancer, breast cancer in menopausal women and endometrial cancer accounted for 65 percent of all cancers linked to being fat. Renehan said that in the U.S., some studies found obesity was responsible for up to 20 percent of cancers.
Experts said the results should help shape future cancer policies across Europe.
"Being overweight or obese is likely to be one of the biggest single causes of cancer, after smoking," said Lucy Boyd, an epidemiologist at Cancer Research United Kingdom who was not linked to the research.
Scientists aren't sure why being fat boosts your cancer risk, but suspect it is connected to hormones. As people become fatter, they produce more hormones like estrogen that help tumors grow. People with big bellies also have more acid in their stomachs, which can lead to stomach, intestinal or esophageal cancer.