In a study of nearly 2,000 healthy adults during a recent flu season, standard shots were twice as effective against regular winter flu as the newer nasal spray, researchers found.
That may not be true, however, for swine flu vaccines, which may be available first in a spray. Experts say both kinds might be equally effective against the swine flu in children and adults.
Flu shots are made of killed flu viruses that are usually injected into the arm. FluMist, the only government-approved flu nasal spray, delivers a live but weakened strain to the nostrils.
FluMist is mainly targeted for use in children, and studies have suggested that it works better than shots in children. But adults are increasingly opting for the spray version as well.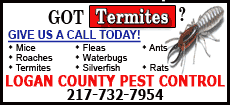 The latest shot vs. spray study echoes previous research that found shots to be superior in adults.
It's not clear why the spray is less effective against seasonal flu in adults, but the same may not hold true for swine flu vaccines, said Dr. Jay Butler, swine flu vaccine chief with the Centers for Disease Control and Prevention.
The swine flu virus is so novel that the immune system should still mount a strong response, he said.
Federal health officials have said they expected the first shipments of swine flu vaccines next month to be the nasal spray version. The spray is approved only for healthy people ages 2 to 49.
So should adults wait until they can get a shot that may offer more protection?
"I wouldn't recommend that," Butler said. "Even if it's less, it's not zero."
University of Michigan epidemiologist Dr. Arnold Monto, who led the latest flu study, agreed. If there was a difference in effectiveness between the swine flu shot and spray, Monto said, it probably would not be as dramatic since the pandemic strain -- 2009 H1N1 -- is so new.
The study compared regular flu vaccines during the 2007-2008 flu season. Healthy volunteers, ages 18 to 49, were given either a flu shot made by Sanofi Pasteur of France, a dummy injection, FluMist made by Maryland-based MedImmune LLC, or a fake nasal spray.
Since the 1,952 participants were randomly divided into four groups, exposure to the flu in each group was similar, Monto said.
The flu shot was 68 percent successful at preventing the flu compared with the nasal spray, which was 36 percent effective, the researchers reported.