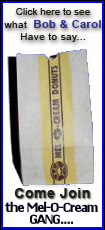 Unilever makes Dove soaps and Axe deodorants, while the Sara Lee businesses to be acquired are known for the Sanex, Radox and Duschdas brands, Unilever said.
The Anglo-Dutch company says the businesses are complementary and have room to grow in developing markets. The businesses it will acquire had sales of euro750 million and operating earnings of euro128 million in the 12 months ending in June.
Unilever said in a statement Friday the deal must be approved by regulators.