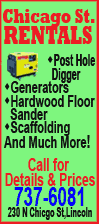 European shares were modestly lower after Asian markets closed down, while the dollar fell against major currencies and oil prices gained slightly after a two-day plunge.
Asia's move lower followed a fall on Wall Street, where investors pulled out of stocks amid worries about the sustainability of this year's rally and news of an unexpected drop in sales of existing homes in August.
Investors are also increasingly nervous that governments will prematurely unwind emergency measures that have gotten money flowing through financial markets since the crisis erupted last year. This week, the U.S. Federal Reserve announced it would slow its purchases of mortgage-backed securities, while European Central Bank said it would curtail certain types of dollar-denominated loans.
Amid the concern, G-20 leaders were gathered for a two-day meeting in the U.S. dedicated to bringing about a strong and sustainable turnaround after the world's worst downturn in decades. Both President Obama and British Prime Minister Gordon Brown said nations should not move too quickly to end low-interest rates, stimulus spending and other props.
"Much of the gains across asset classes so far this year -- to levels not justified by fundamentals -- have been a direct result of cheap and easily available funding," Dariusz Kowalczyk, chief Investment strategist for SJS Markets in Hong Kong, wrote in a note. "News that the amount and availability of liquidity will be imminently limited caused fears that asset bubbles will be diffused sooner."
As trade got under way in Europe, Britain's FTSE was up 0.1 percent, Germany's DAX fell 0.4 percent and France's CAC-40 was down 0.2 percent.
In Japan, the Nikkei 225 stock index shed 278.24 points, or 2.6 percent, to 10,265.98 after Nomura, the country's leading brokerage, announced its biggest shares sale ever, weighing on the broader market.