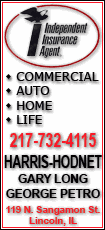 Benchmark crude for November delivery was up 52 cents at $66.41 a barrel by late afternoon Singapore time in electronic trading on the New York Mercantile Exchange. On Thursday, the contract fell $3.08 to settle at $65.89, the lowest since July 29.
Oil fell $6.86 during Wednesday and Thursday after an unexpected increase in U.S. crude and gasoline supplies triggered doubts about consumer spending and the strength of the economic recovery.
"People have been too optimistic about the economy," said Clarence Chu, a trader at market maker Hudson Capital Energy in Singapore. "The U.S. and Europe are still losing jobs every month."
Crude has traded between $65 and $75 for months, a period of stability after prices soared to $147 in July 2008 before crashing to $32 in December.
"If next week's inventory number shows another build, we could break below $65," Chu said. "Until that happens, I still think we're range bound."
In other Nymex trading, gasoline for October delivery was steady at $1.64 a gallon, and heating oil held at $1.69 a gallon. Natural gas was up 2.5 cents to $3.98 per 1,000 cubic feet.
In London, Brent crude rose 56 cents to $65.41 on the ICE Futures exchange.