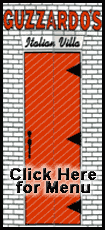 Overseas markets were mixed. Asian indexes closed down overnight, following the lead of U.S. markets Thursday. European markets were modestly higher.
Traders will be watching a meeting of leaders from the world's 20 largest economies in Pittsburgh for indications of how those governments plan to bring about a strong, sustainable recovery.
Investors will also receive reports on durable goods and new home sales as they eye signs of a potential economic rebound.
A report is expected to show durable goods orders, or orders to U.S. factories for items expected to last at least three years, likely grew in August. Economists expect orders increased 0.5 percent last month, marking the third rise in four months.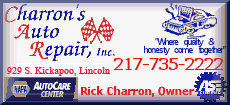 Growth likely was boosted by the popular Cash for Clunkers program, which provided consumers rebates for trading in older cars for newer, more fuel efficient vehicles.
The Commerce Department's report is due out at 8:30 a.m. EDT.
Ahead of the opening bell, Dow Jones industrial average futures rose 25, or 0.3 percent, to 9,660. Standard & Poor's 500 index futures gained 3.00, or 0.3 percent, to 1,047.30, while Nasdaq 100 index futures rose 3.00, or 0.2 percent, to 1,702.50.
A key report on new homes is also due out Friday morning. The Commerce Department is expected to say new home sales rose 1.6 percent to a seasonally adjusted annual rate of 440,000, compared with the previous month. The increase would be the fifth consecutive monthly increase.
The report is due out at 10 a.m. EDT.
Stocks fell for a second straight day on Thursday after an unexpected drop in existing home sales and a decline in oil renewed worries about the size and pace of any economic recovery.