Mary Hibbard, a teacher at an adult learning center in Manchester, recalled Sparkman visiting her over the summer to ask typical Census questions, such as the size of her house and the average monthly utility bills. After she answered, she turned the questioning on him -- quizzing him about his faith and learning he had a strong belief in God.
She said she was shocked when she saw his picture of him on the news.
"I think the negative publicity of it is a stigma on our county," she said. "It makes people think less of us, even though this is an isolated incident. When it happens here, it seems like it's emphasized."
While authorities confirmed for the first time Thursday that asphyxiation was the cause of death, even the details behind that were murky. According to a Kentucky State Police statement, the body was hanging from a tree with a noose around the neck, yet it was in contact with the ground.
The word "fed" had been scrawled on his chest, according to a law enforcement official who spoke on the condition of anonymity because the official was not authorized to discuss the case.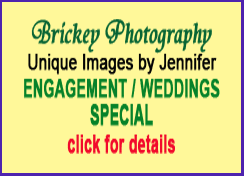 There was no visual evidence of any crime -- or even any police investigation -- at the Hoskins family cemetery, which includes dozens of tombstones, many bearing the Hoskins name. It sits on a steep hill less than 200 yards from the narrow road that cuts through the forest.
At the entrance to the path leading there were two white rubber gloves, and there was other litter on the ground, including discarded soda cans and a children's toy.
Lucy Wagers, who owns a grocery store in the area, said her husband delivers mail around the cemetery, and she often goes with him. Never had she seen any strange activity there, nor noticed any police traffic, even after the body was found.
"Who would have done it like that around here?" she said. "I've been here 32 years and never had nobody bother me."
Although anti-government sentiment was one possibility, some in law enforcement also cited the prevalence of drug activity in the area -- including meth labs and marijuana fields -- although they had no reason to believe there was a link to Sparkman's death.