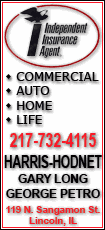 The opening of court proceedings was the latest chapter in a legal saga that weakened Olmert's leadership as he tried to strike a peace deal with the Palestinians, undermined public confidence in government and eventually drove him from office.
Entering the court, Olmert told reporters that he had been subjected to an "ordeal of slanders and investigations."
"I come here as a man innocent of any crime, and I believe I will leave here as a man innocent of any crime," Olmert said.
The 63-year-old Olmert left politics when his rival, Benjamin Netanyahu, became prime minister last March, and has largely been out of the public eye since then.
The charges facing Olmert include illegally accepting funds from an American supporter and double-billing Jewish groups for trips abroad.
The incidents in question date from his time as Jerusalem mayor and later as a Cabinet minister, but emerged after he was elected prime minister in 2006. Olmert eventually stepped down because of the allegations, triggering elections that led to the formation of the Netanyahu government currently in power.
The formal charges include fraud and breach of trust. Israel's Justice Ministry has not said what penalties Olmert could face, but the fraud charge alone could carry a prison term of up to five years.
The testimony of the American supporter, businessman Morris Talansky, who said he had given Olmert hundreds of thousands of dollars, some of it in envelopes stuffed with bills, helped galvanize public opinion, and in late 2008 Olmert announced he would step down.
Olmert did not testify at Friday's brief hearing. The trial is expected to take months.
Olmert's legal woes were the most prominent of a series of high-profile cases during his term in office and helped sour an already cynical public toward the nation's leadership.
His former finance minister was sentenced in June to five years for embezzlement, and another member of Olmert's Cabinet was sentenced to four years for taking bribes. Israel's former ceremonial president, Moshe Katsav, is being tried on rape and sexual harassment charges, while a longtime Olmert aide has been charged with illegal wiretapping, fraud and breach of trust.
As Olmert's hearing was under way, Moshe Negbi, a prominent Israeli legal analyst, said Israel could be proud of its judiciary.